Batman Movie Shooting in Colorado Draws Witness Reactions, Calls for Prayer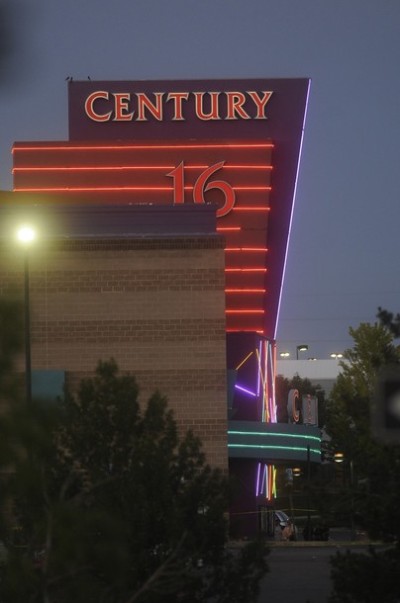 Twitter is buzzing with sympathy tweets and even tweets from those involved in the mass shooting that took place at a Denver suburb movie theater during the midnight screening of "Dark Knight Rises," one of this year's most-anticipated film.
CNN is reporting that at least 12 people were killed and 50 injured in a shooting inside the Cinema 16 theater in Aurora, Colo., after a masked gunman allegedly opened fire on the audience gathered for a midnight screening of the new Batman film.
According to eyewitness reports, the alleged gunman, 24 year old James Holmes, entered the theater about twenty minutes into the film, and walked up the stairs of the theater while shooting at people at random.
Ten of the victims died on site. Reports indicate that the youngest member of the Batman movie shooting was a three-year-old infant, who was said to still be alive Friday morning.
Some of those who were in the theater at the time of the shooting took to Twitter to express their shock and thankfulness that they had survived the seemingly random and senseless attack.
"Shots fired in the theater #batman #aurora #Colorado," tweeted one witness of the shooting, named Caitlin. She later tweeted, "Oh God, I don't know what to do."
"Have just evacuated our theater in Aurora. There was a shooting in our auditorium. I am safe," tweeted Zach Eastman.
Others, although not directly involved with the shooting, offered their condolences to victims and the injured.
Pastor Ed Young of Fellowship Church in Grapevine, Texas, tweeted: "Please pray for the victims and families of last night's tragic shooting in Aurora..."
"Today our thoughts and prayers go out to the victims and their families in Aurora," tweeted Jordan Sekulow of the American Center for Law and Justice.
Jamal Bryant, pastor of Empowerment Temple in Maryland, suggested that pastors in the area will need as much prayer as the victims.
"While praying for Colorado & Chicago don't forget the pastors who are charged with healing those communities!" Bryant tweeted.
"My prayers go out to all the victims and injured involving the shooting in Colorado during the Batman premiere especially the three year old," tweeted another Twitter user.
"Prayers going out to all the families of the Batman movie shooting…smh…Lord my Lord," tweeted Alexzandria Chill.
The suspect, who is currently in custody, allegedly released canisters of tear gas before opening fire. Additionally, he told police that there were explosives back at his apartment.
A gas mask, rifle, handgun, and at least one additional weapon were found at the site of the crime.
Police are currently scouring the suspect's apartment, where they have told CNN they have found items of interest.
Footage: Shooting in Aurora, CO Theater During 'Dark Knight Rises'