Baylor University Picks Longtime Baptist Linda Livingstone as First Female President in 172 Years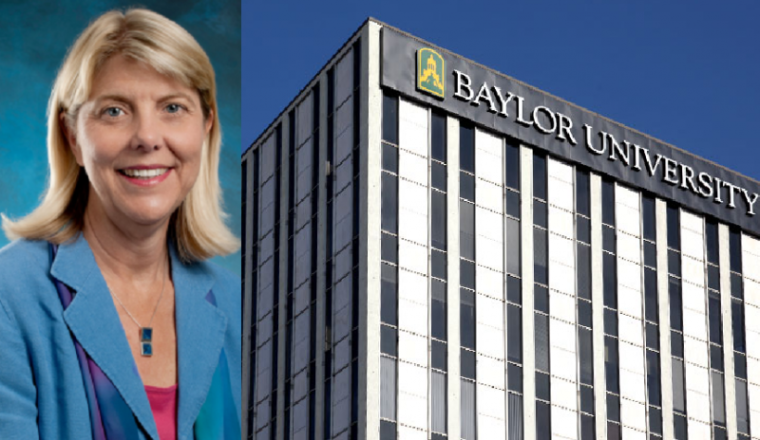 Baylor University, the largest Baptist university in the world and the oldest continuously-operating university in Texas, announced Tuesday that school officials had selected longtime Baptist Linda Livingstone as the first female president in the institution's 172-year history.
"On behalf of the Board of Regents, I am both proud and honored to announce Dr. Livingstone as Baylor's next president during this important time for the University," Ronald D. Murff, chair of the Baylor Board of Regents, said in a press release. "Dr. Livingstone brings an accomplished academic career to Baylor, combined with a strong appreciation and support of Baylor's mission. A longtime Baptist and former Baylor faculty member, she has a passion for the distinctiveness of Baylor's Christian mission in higher education."
Last May, Baylor announced their decision to refocus on the school's Christian identity, among other things, after they demoted former President Ken Star amid the fallout from alleged sexual assaults and rape involving five of the university's football players.
In the fall of 2015, the school's Board of Regents hired outside counsel Pepper Hamilton, LLP to conduct an independent and external review of the school's institutional response to Title IX and related compliance issues regarding reports of rape and assault, including those made against five of the university's football players.
The findings of the Pepper report, which led to the suspension and eventual firing of head football coach Art Briles, also forced the university's Board of Regents to apologize for the way in which the school mishandled reports of sexual assault.
"We were horrified by the extent of these acts of sexual violence on our campus. This investigation revealed the university's mishandling of reports in what should have been a supportive, responsive and caring environment for students," Richard Willis, chair of the Baylor Board of Regents, said at the time.
In a statement on her hiring, Livingstone said she was "humbled" at being selected to lead the Baptist institution and highlighted that she was always attracted to Baylor due to the school's "Christian mission."
"I am humbled and honored to be selected as the 15th president of Baylor University," she said. "I chose to begin my academic career at Baylor in significant part because of Baylor's Christian mission. To return to Baylor to partner with the exceptional faculty, staff, students and administrators to fulfill the university's vision to be a top-tier research institution, committed to excellence in all aspects of university life, while strengthening the Christian mission is an opportunity I look forward to with enthusiasm."
Livingstone, who is expected to assume her role as president at Baylor on June 1, previously worked at the university at the Waco campus from 1991-2002. From 1998-2002, she served as associate dean of graduate programs for the Hankamer School of Business in which she was responsible for all graduate degree business programs. She served as an associate professor in the department of management from 1997-2002 and an assistant professor in the same department from 1991-1997. She also was a member of the Faculty Athletics Council during her earlier years at Baylor.
"My time at Baylor as a faculty member and associate dean was formative in my academic career and in developing my passion for academic administration," Livingstone recalled. "Baylor's unique culture of care and compassion — that I experienced personally from my colleagues and that I saw demonstrated among faculty, staff and students — continues to inspire and influence me as an administrator. Continuing to strengthen Baylor's culture where faculty, staff and students are encouraged, inspired and cared for by one another is a priority."
Livingstone is currently serving as dean and professor of management at The George Washington University School of Business. She also previously served as dean of Pepperdine University's Graziadio School of Business and Management.