Beckah Shae Remakes Demi Lovato's Explicit 'Sorry Not Sorry' Hit Into Church Song (Video)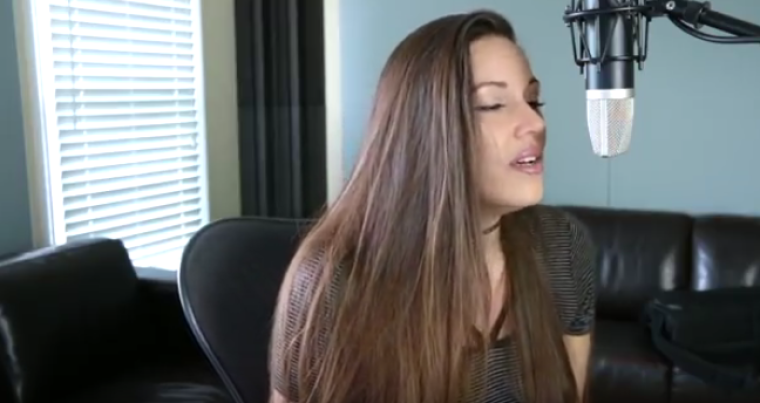 Singer Beckah Shae is back with another cover tune and this time she's revamped Demi Lovato's expletive-laced song, "Sorry Not Sorry," to transform it into a worship tune about praising God.
The vocal powerhouse transformed the mainstream lyrics "Sorry Not Sorry" into "So Good, So So Good" in which she sings: "I praise you, you deserve it, Yeshua, You're so worth it," she sings. "You're goodness is faithful. I'm grateful, I'm grateful."
The YouTube cover song has had over 40,000 plays in less than a week between a lyric video and the performance video posted online.
The singer often partners with her husband and music producer, Jack "Shoc" Shocklee, to create music. All of Shae's projects to date have been a collaborative effort between the two.
Shae and Shoc were married in 2004 and are parents to three daughters. Their two eldest daughters share their parents gift for music.
While they've managed to create and release content together throughout the years, Shae's admitted that the music indistry hasn't been supportive of their ideas.
In a 2014 interview with Breathecast the singer described the times she and her husband walked into major record labels with the vision they felt God had given them, but the companies weren't interested. Set on changing Shae's direction, some of these faith-based labels even criticize her working with her husband and told her to go back to college.
"We had so much rejection, and a lot of times we feel like we've had no support," she said. "it crushed us and hurt us, but we walked out stronger."
Shae is now offering her talents on patreon.com, a new service that allows creatives to get paid by running a membership business for their fans.
For more information about Shae, click here.