Beckah Shae Remakes Ed Sheeran's 'Shape of You' Into Worship Song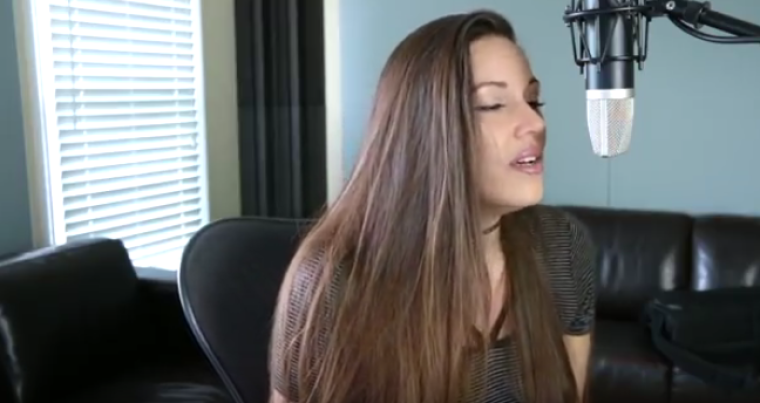 Ed Sheeran's "Shape of You," a pop and dancehall infused song that describes the love of a woman's body, was the No.1 song on Billboard's charts for over 10 weeks. Now, one singer-songwriter has turned the hit tune into a worship song that has reached over 300,000 people.
Beckah Shae, the 38-year-old singer-songwriter who specializes in Christian worship music, remade one of the year's most popular songs into the title "If Ed Sheeran's 'Shape of You'  were a Christian song by Beckah Shae."
Shae remade Sheeran's provocative lyrics that hint at a lustful encounter that started at a bar in the song that begins with the lyrics, "The club isn't the best place to find a lover so the bar is where I go/Me and my friends at the table doing shots drinking fast and then we talk slow."
The altered lyrics used to worship God read, "The club isn't the best place to find a lover, so to you is where I go. Me and my naked heart in Your presence getting wrecked drinking fast until I overflow."
Later, in the song Shae makes it clear that she is speaking about God by using the word, Elohim which is a Hebrew name for God.
"You are Love, and I worship You, whatever You say, I will do/ You have my heart, show me the truth. Elohim, breath on me, let Your glory fill this room."
On her YouTube channel, the singer-songwriter has a plethora of original songs, covers and remakes. On her website, Beckah Shae revealed her desire to use her music to reach people with the message of God.
I know God's allowed me to endure all the things I've gone through in life just to know Him better and develop a true compassion and genuine love for people. I'm on a mission to dive deeper into the heart of God, and I'm committed to sharing the truth and treasures I find while I'm in there! I am just one voice rising up to proclaim God's truth and power for such a time as this. A great and terrible day is at hand, and it is my desire that through songs of victory, we will usher revelation and courage to those who are hungry, thirsty and willing to follow the narrow road."