Beheaded Journalist James Foley's Home Church Mark His 41st Birthday at Memorial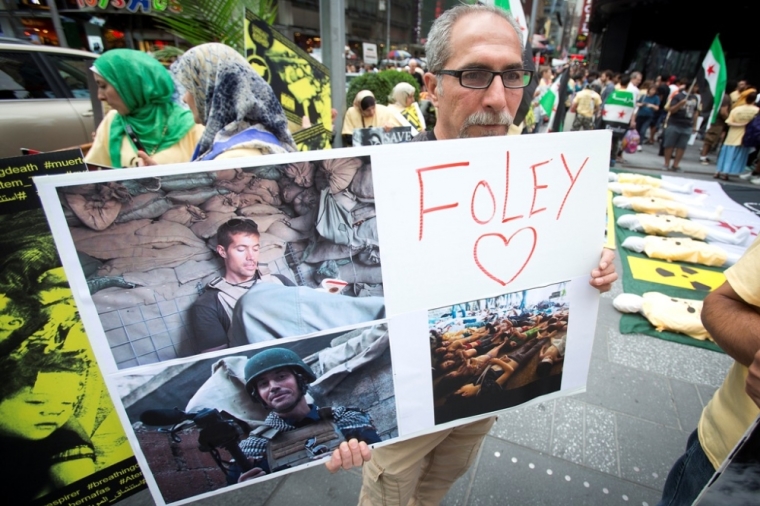 James Foley, who would have been 41 years old Saturday had he not been brutally beheaded by ISIS militants in August, was remembered at a memorial at his home church in Rochester, New Hampshire, which was also attended by Gov. Maggie Hassan and U.S. Sen. Jeanne Shaheen.
"I'll never make complete sense of why Jim died," New York Daily News quoted the slain journalist's brother, Michael Foley, as saying at the service at Our Lady of the Holy Rosary church Saturday. "But I don't think that's for me to understand."
Foley, who was the first U.S. citizen to have been killed by the Islamic State, or ISIS terrorists, was a freelance journalist and photojournalist covering the Syrian Civil War for Agence France-Presse and GlobalPost when he was abducted on Nov. 22, 2012, in northwestern Syria.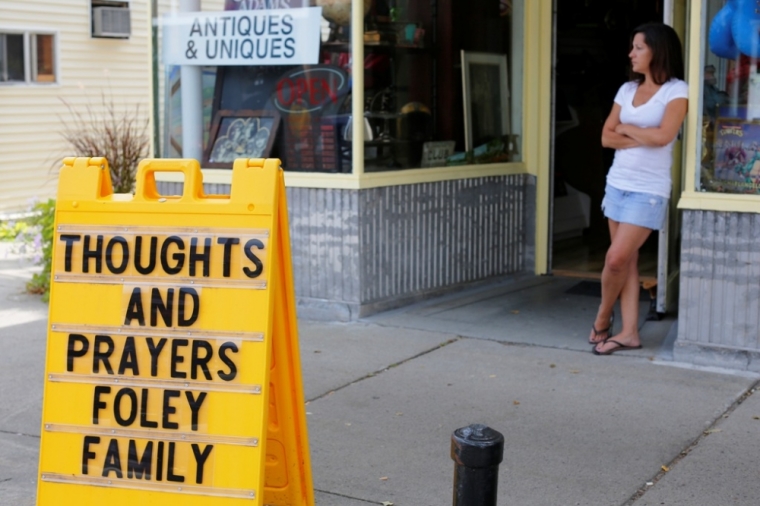 "He gave voice to people in places where there was no free speech, no free press," family friend Rev. Marc Montminy was quoted as saying. "He gave his life because of it."
ISIS, also known as ISIL, posted a video in August of Foley's beheading, saying he was killed as revenge for U.S. airstrikes against its militants in northern Iraq.
"Jim was different from most people," Foley's father, John, was quoted as telling the crowd of about 1,000 people in the church Saturday. "Jim was always giving, not caring about the return. Jim loved teaching. He was always teaching."
Global Times president and CEO Philip Balboni was quoted as saying, "Jim gave his life to a cause he'd come to love deeply, and that's the story of people involved in war. I never stopped believing we could get Jim out of Syria."
Foley's parents have also claimed they knew the location of their son and 17 other hostages being held by ISIS over six months before the U.S. government attempted to rescue the hostages.
They earlier said the U.S. government could have done more to save their son as it wasn't until 21 months after his capture that special forces finally attempted an extraction raid. They also said the government failed to keep the family informed about what was being done to save their son, and additionally expressed concern with the federal policies that don't allow families to negotiate with terrorists.
Foley's father told BBC News that President Barack Obama called them to offer his condolences and to tell them that the government had actually conducted an unsuccessful rescue mission in July to help save all 18 captives.
Pope Francis also called the journalist's family after his execution.
'Pope Francis phoned the family of #JamesFoley this afternoon at their residence in New Hampshire. The family was 'moved and grateful,'" Father James Martin, a Jesuit priest, wrote in a Twitter message.
The Foleys are known for their faith.
"His family has an extraordinary faith. And that faith is really the only light that seems to be piercing through all the darkness that surrounded the death of Jim Foley," GlobalPost Co-Founder Charlie Sennott earlier told WBZ-TV.
After Foley's beheading, ISIS released videos showing the beheading of another U.S. journalist Steven Sotloff and British aid workers David Haines and Alan Henning.
ISIS, an al-Qaeda offshoot, has gained control of large swathes of territories in Iraq and Syria. It wants to form an Islamic emirate in the Levant region through "jihad."