Being a Happy Wife is Crucial for Men, Author Arlene Pellicane Says
Arlene Pellicane is the author of "31 Days to a Happy Husband," and "31 Days to a Younger You." Now she has written "31 Days to Becoming a Happy Wife." Pellicane took time to speak with The Christian Post about her new book and what it means to be a truly happy wife.
CP: You write a key word in the title of your book is "becoming." Why is this such an important word?
Arlene Pellicane: Becoming is a word of hope. It means you don't have to be born with a sunny disposition or receive a huge inheritance to find happiness. It means you can become happier starting right where you are. Happiness is a process, a skill that can be learned and practiced. You can become something you aren't currently and that's good news. You can make many positive changes in just 31 days because becoming something is a process.
Becoming also means flattering. When you become a happier wife, that smile on your face is becoming. It's attractive to your spouse and to others.
CP: What is your response to women who feel the Bible and biblical principles are outdated or suppressive to women?
AP: Actually, the Bible has many wonderful things to say about women. The famous wife written about in Proverbs 31 is a woman of valor, who is an amazing support to her husband, mother, and businesswoman. I think many women get stuck on "Wives, submit to your husband" without fully realizing the meaning of the flip side, "Husbands, love your wives as Christ loved the church." There is a liberating cycle of love and respect that brings joy to a couple, order to daily life, and makes conflict much simpler to manage.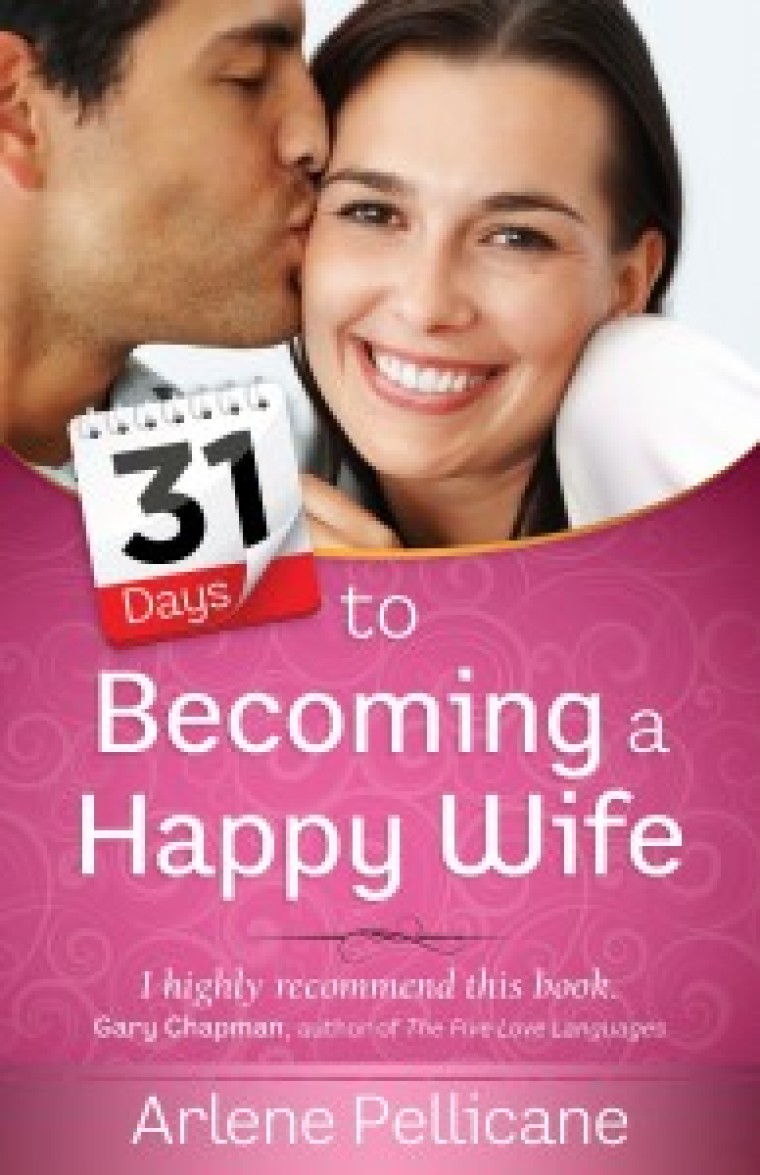 CP: You believe that most men want to lead in a marriage but many are too apprehensive to even try. What can a wife do to support her husband in taking a positive, leadership role?
AP: I think of blockbusters like "Gladiator" and "Braveheart." These movies are centered on men of great courage who were leaders. We may want our husband to rise to this hero status in our homes. But in reality, when he tries to lead, we push back. One of the main things a woman can do to help her man to step up is to accept his leadership. Don't be his competitor. Remember and cherish your role as his number one cheerleader. Whenever you see your husband do something well, lavish praise on him. Tell your husband that he makes you feel secure and that you're grateful for his leadership. You may assume he knows that, but he needs to hear it from you.
CP: Why should a woman never refer to herself as an "unhappy wife"? How should a wife respond to her circumstances that may not be joyful?
AP: Every day, your spouse will probably do something to get on your nerves and believe it or not, you will do the same to him. If you focus on the things your husband is doing wrong (or not doing at all), these weaknesses will grow large in your mind, leaving very little room for respect or admiration. So don't think about the "bothers" (Why doesn't he talk to me? Why does he leave his laundry on the floor? Why does he watch so much football?). Instead, focus on the blessings. What does your husband do right? What do you appreciate about him? My husband makes our family a green smoothie every morning. Some days it tastes good, other days, we're just drinking to our health. But that green "bother" is really a "blessing" if I can remember to see it that way.
Arlene Pellicane is a speaker and author of "31 Days to Becoming a Happy Wife." You can learn more at www.ArlenePellicane.com.