'Being Fashionable Doesn't Mean You're Gay,' Says Gospel Singer (Video)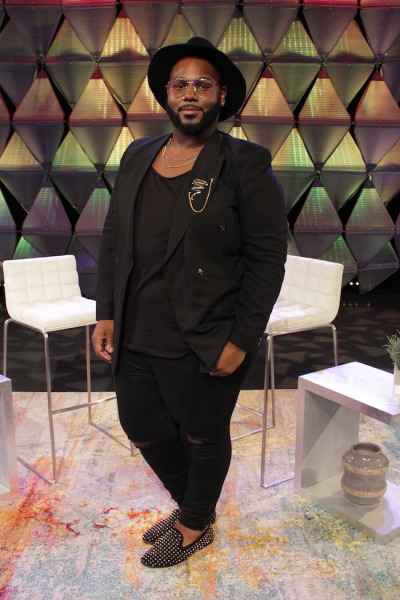 ORLANDO — Singer Edward Byrd has joined forces with Uprooted Heart Inc., a group of millennials all throughout the country who are boldly sharing how Jesus delivered them from a lifestyle of homosexuality, and the artist wants people to know that just because he's gifted in fashion, hair and makeup, that does not make him gay.
In a recent sit down interview with The Christian Post, Byrd, CEO of Uprooted Heart Inc. Marry Jenna Nixon and Pulse survivor Luis Javier Ruiz discussed their testimonies and how God is using them as a community to help others struggling with the LGBT lifestyle find freedom in Jesus.
Byrd, who recently released his first single, "Ran Into You," explained that he grew up in a "dysfunctional home." He had an abusive father who was in and out of his life and that led him into a life of sexual perversion, "hoping to fill the void."
After delving into prostitution and much brokenness, Byrd found himself at the cross of Jesus discovering who he truly is and on course to a new life in Christ.
"I found freedom in Him, I found love in Him, I even found confidence in Him — confidence to be who I really genuinely am," Byrd told CP. "I love fashion, I'm a hairstylist, I do personal shopping and I'm also singer/songwriter, that's my first love."
He went on to say that many people, including those in the church, make the mistake of automatically pegging metrosexual men, homosexuals.
"I do all these things and people have these perceptions and stereotypes because I don't play sports, I don't do those kinds things. I love fashion, make-up, hair and all those kind of things. But they have this narrative that because you do that, you're a homosexual, you're gay," he explained.
The 31-year-old, who has been out of the homosexual lifestyle for six years now, said being gifted and being gay are two totally different things.
"Sexuality is not even who you are. Your sexuality is a part of you but it's not who you are. Your gifting doesn't mean that you're a homosexual, because you do hair and you're a man," Byrd maintained. "That just means, that's the gift that you have! The Bible says, 'Every gift comes from above.'"
"I just found confidence and was able to be that without worrying about the stereotype of people telling me I'm gay. No, I'm not! I'm just gifted and there's a difference," he concluded.
Byrd shares his compelling story in the documentary "Here's My Heart: A Documentary of Surrendering to Freedom" by Uprooted Heart Inc. The film features the testimonies of 12 people who came of out the LGBT lifestyle after surrendering their lives to Jesus Christ.
The group of young people in the film, have since linked arms to walk throughout cities of the country for Freedom Marches. The first annual march was held in Washington, D.C., on May 5 and they intend to take the march nationally, targeting California and Orlando next.
Each Freedom March is meant to share their transformation in Christ, equip the body of Christ in dealing with the LGBT community and offer a safe place for those in homosexuality to come to the knowledge of Jesus Christ.
For more information on the Freedom March, the "Here's My Heart" documentary or what this group of millennials will be doing moving forward, visit uprootedheart.com. To get your copy of Byrd's new single, visit Itunes.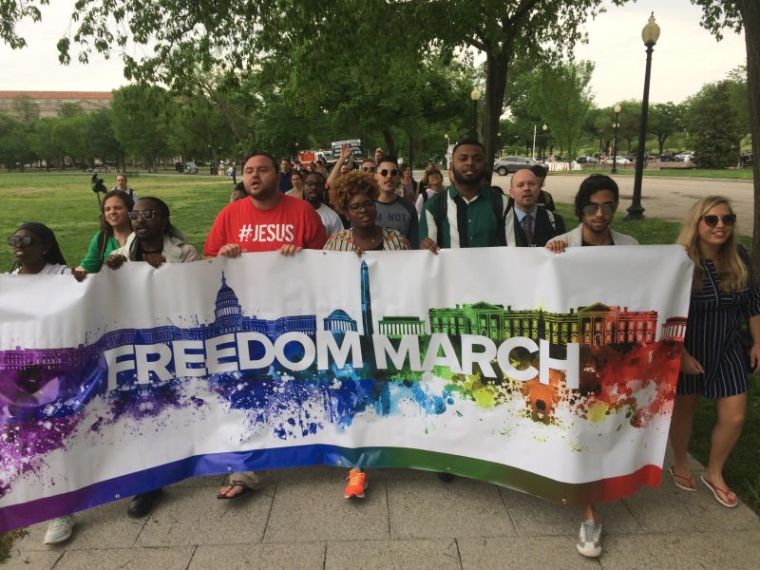 Follow Jeannie Law on Twitter:
@jlawcp