Ben Carson Explains Why His Top Campaign Aides Resigned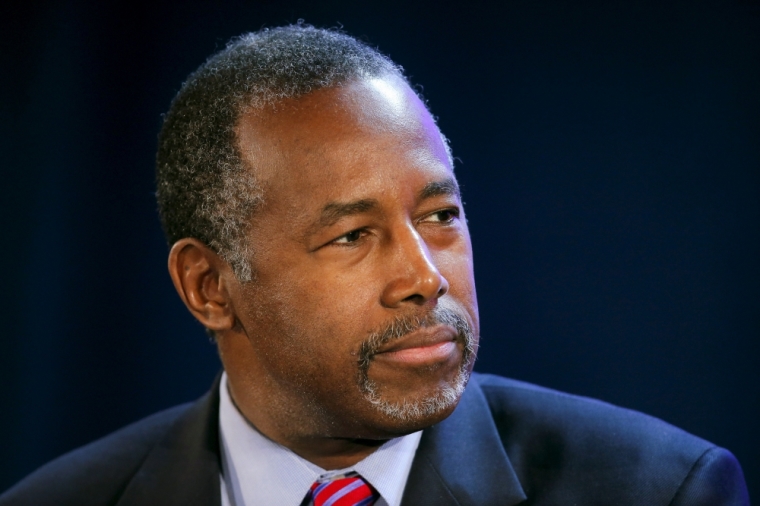 Republican presidential candidate Ben Carson explained in an interview with ABC News on Sunday why three of his top campaign staffers stepped down from their posts last week.
"We have had very good people that had very good ideas and no one predicted that we would even be in the hunt," Carson, a retired neurosurgeon, said on ABC's "This Week." "It really is quite spectacular what we were able to do. But the fact of the matter is now we're in a different ballgame and we need the ability to execute and not just have good ideas."
Carson's campaign manager Barry Bennett, communications director Doug Watts and deputy campaign manager Lisa Coen stepped down from their posts Thursday.
Carson told ABC News he wants to make "very substantial changes" but Bennett did not agree with those changes. "I was going to make some very substantial changes and Mr. Bennett decided that he could not live with those changes and that's OK," Carson explained. "It doesn't diminish anything that he's done. I think he's done a fantastic job."
Carson added: "When things are not working the way you want them to, you analyze them and you make the appropriate changes in order to be able to accomplish your goals."
Bennett earlier told the Associated Press that Carson's business manager, Armstrong Williams, is the adviser who has the candidate's ear despite not having a formal role in the campaign. Williams is being seen as the reason why Carson wants to bring in changes.
"He's made some bad judgments," Carson said when asked about Williams. "There's no question about it. But, you know, he's a friend. I think he's a valuable individual. We can't have people working at cross purposes, and that's one of the things that has to be fixed and is being fixed and is fixed, in fact, at this point."
While resigning, Bennett said in a statement: "We respect the candidate and we have enjoyed helping him go from far back in the field to top tier status. We are proud of our efforts for Dr Carson and we wish him and his campaign the best of luck."
Bennett told The Washington Post, "My frustration level has peaked with Dr. Carson's outside advisers."
Bennett called Carson "one of the smartest men I've ever worked for" but also said that the candidate seems to have become Williams' "script reader."
"You have to surround yourself with good people. And he hasn't demonstrated that he can do that. No one wants Armstrong Williams anywhere near the Oval Office," he was quoted as saying.
Williams responded, according to CBS News, saying, "Barry and I agree. I will be nowhere near the Oval Office when Dr. Carson is elected president. I will remain in my private practice."
Williams added, "I'm sure Barry resigned because he wanted total control and he wasn't going to have that."