Ben Carson: 'I Had My First Encounter With IRS This Year After Prayer Breakfast' Speech Challenging Obama Policies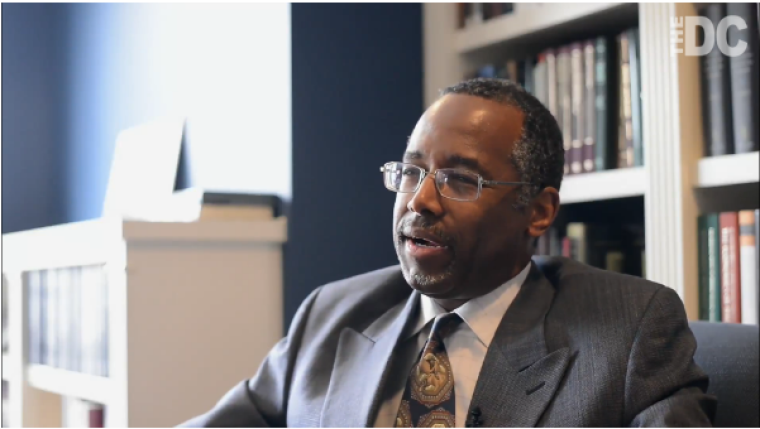 Retired Johns Hopkins neurosurgeon and conservative star Dr. Benjamin Carson said the Internal Revenue Service, paid him a visit for the first time earlier this year shortly after he delivered a speech at the National Prayer Breakfast challenging the policies of the Obama administration.
"I had my first encounter with the IRS this year, unsurprisingly after the prayer breakfast," Carson told an audience at the annual Business Council of Alabama Chairman's Dinner, according to a report from Yellowhammer News.
The Gifted Hands author and former director of neurosurgery at Johns Hopkins Hospital in Baltimore, Md., delivered his controversial speech challenging political correctness before an audience of dignitaries including President Barack Obama and first lady Michelle in February. A surprise reaction from the public to his frank approach catapulted him high on the national political stage and had many conservatives clamoring for him to run for president.
"I'm very, very compassionate and I am not ever out to offend anyone but pc (political correctness) is dangerous. Because you see this country, one of the founding principles was freedom of thought and freedom of expression and it muffles people. It puts a muzzle on them and at the same time, keeps people from discussing important issues while the fabric of this society is being changed," warned Carson in his February speech.
"…We cannot fall for that trick and what we need to do is start talking about things; talking about things that are important; things that were important in the development of our nation," he added.
A video of the 25-minute speech covering issues like taxation, spirituality, education and the national debt later went viral on YouTube and has currently been watched nearly 3 million times.
Since then, the doctor has been closely followed and critiqued in the media.