Ben Carson Says Darwin's Theory of Evolution Influenced by 'Forces of Evil,' But Believes in Micro Evolution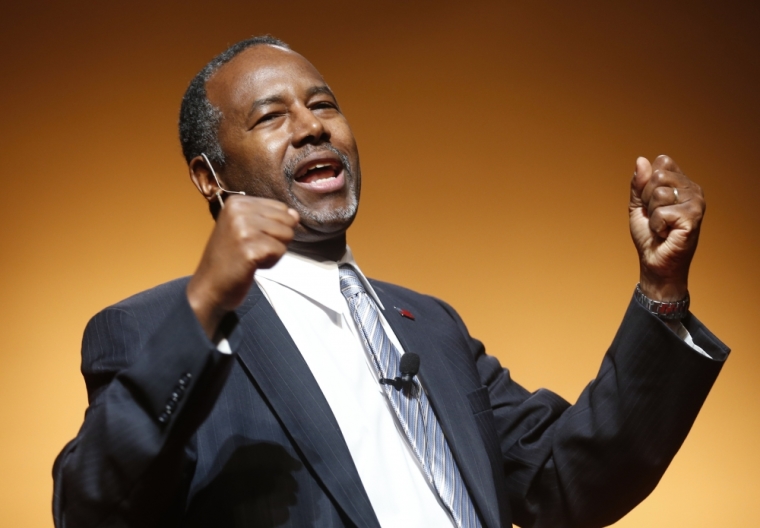 Retired neurosurgeon Ben Carson who is now running a close second behind real estate mogul Donald Trump in the 2016 GOP presidential nomination race believes Charles Darwin's theory of evolution is inspired by "forces of evil" because it doesn't acknowledge God's role in the creation of life.
In an interview published by TIME last Thursday, Carson attempted to clarify a statement he made in a 2011 speech in which the interviewer said he "seemed to imply that Darwin's evolutionary theory was inspired by Satan."
When asked to explain the statement Carson replied that it was a matter of faith.
"Well you wouldn't understand it, no one would understand it unless they believe that there were forces of good and forces of evil. If you don't believe that, then that would be a nonsensical statement to you," said Carson.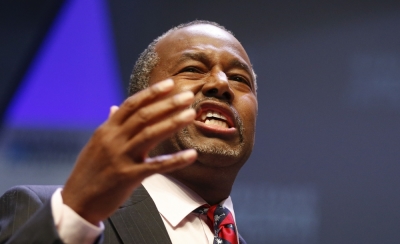 Prodded further to elaborate on what he meant Carson said: "I would believe that the forces of evil would be looking for a way to make people believe there was no God."
Carson then explained that he does believe in micro evolution. Micro evolution explains how species adapt to their environment through natural selection, whereas macro evolution claims that species can evolve into a whole new species.
"I believe in micro evolution. I believe in natural selection. But I have a different take on it. The evolutionists [say] that's proof that the theory of evolution is true. I say that's proof of an intelligent and caring God who gave His creatures the ability to adapt to their environment so He wouldn't have to start over every 50 years," said Carson.
In fact, when it comes to his decision to seek the 2016 GOP nomination to run for the office of the president of the United States, Carson maintains that the Lord directed him to run and that He has been "opening doors."
"I certainly wouldn't want to do something like this if I didn't feel that the Lord was behind it. And in a way I was comforted by listening to all the pundits who all said it's impossible, you can't do it, you can't raise all the money, you can't put together an organization, no one like you has ever done this, you can just forget about it. I said Phew! That's good!" said Carson. "Obviously all the pundits are wrong. Obviously He's opening the doors."
In another TIME report a day later, Carson, who has been receiving many attacks in the media because of statements he has made about Muslims, race and a number of other issues, found an unlikely defender in nationally recognized attorney Benjamin Crump who called him a "role model."
Crump is president of the National Bar Association and represents the families of Trayvon Martin, Michael Brown, and Tamir Rice.
"Carson was all over the news following his comments on how he does not advocate for a Muslim president. Many people were offended and surprised to hear the world-renowned neurosurgeon express such views. I myself was taken aback and disagreed with his viewpoint. But I know him to be a good man with a lot of faith in God, and it is my belief that Carson's comments were misconstrued," wrote Crump.
"Carson was not saying that Muslims should not be allowed to run for president … He seemed to imply that his initial comments were focused on radical Islamic beliefs," noted Crump.
"No matter the outcome of the presidential race, Carson's credibility should be left undamaged because he will still be a role model and a hero for many Americans, especially African-Americans — including myself," he ended.