The Benham Brothers Hang a Magnolia Wreath for Chip and Joanna Gaines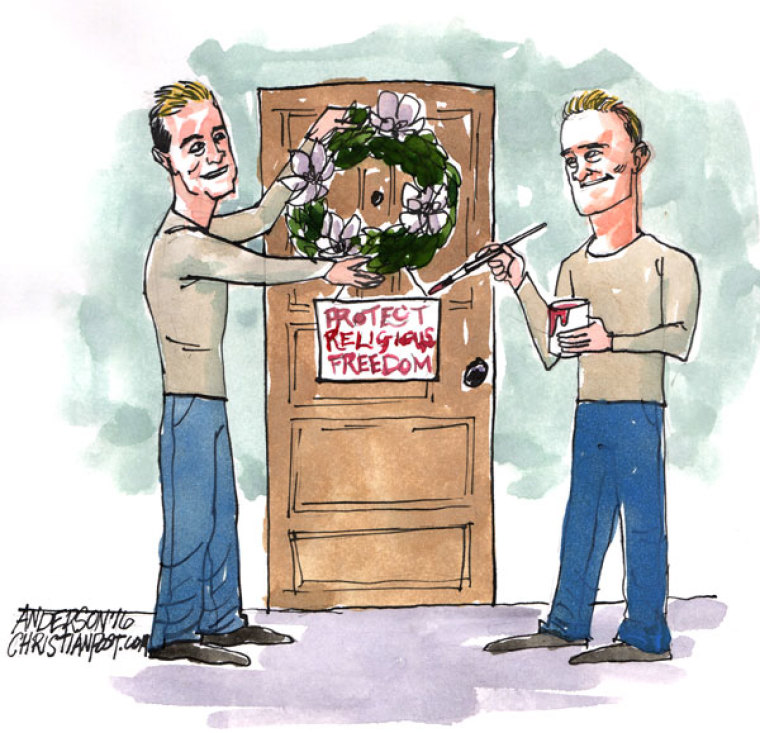 David and Jason Benham are urging people to hang magnolia wreaths this Christmas season in support of HGTV "Fixer Upper" stars Chip and Joanna Gaines in response to a controversial Buzzfeed piece about their church.
Last week, Buzzfeed published an article critical of the biblical beliefs that the Gaines' church in Waco, Texas, holds regarding homosexuality and marriage.
The Buzzfeed piece garnered controversy, as the story implied that the Gaines should be punished for their church's position.
Read more at http://www.christianpost.com/news/benham-brothers-urge-fixer-upper-fans-hang-magnolia-wreaths-to-support-chip-joanna-gaines-172034/#RfaadfVxk5hlB8yI.99