Benham Brothers Respond to Father's Arrest for Protesting Outside Abortion Clinic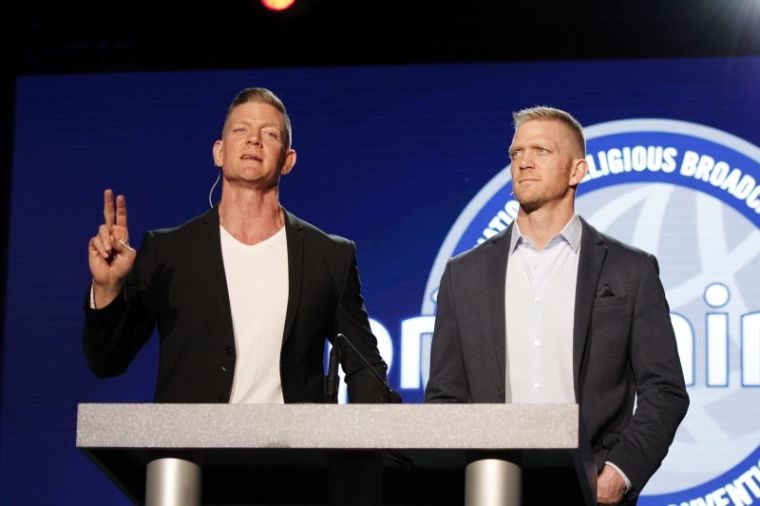 Twin brothers Jason and David Benham have criticized the secular media for failing to report the "whole story" after their father was arrested for allegedly threatening a volunteer during a protest outside of one of Charlotte's busiest abortion clinics.
According to reports, Phillip "Flip" Benham, a pastor and longtime pro-life advocate, was arrested last month on a warrant and was given a $500 unsecured bond after telling clinic worker at A Preferred Women's Health Center in Charlotte, North Carolina, "You are dead in your trespasses and you are dead in your sins." The 69-year-old Benham was charged with the misdemeanor crime of communicating threats.
David Benham told The Christian Post that what the secular media doesn't point out is that his father, who was part of a 250-member peaceful protest, was arrested without a police report.
"There's a whole different story," he said. "The issue has nothing to do with the arrest or whether someone agrees or disagrees or whether you're ministering outside an abortion clinic. He was completely peaceful, he was part of a prayer and praise and worship event. The issue was that a woman went to the county magistrate and got a warrant out for his arrest with no police report. She just went and accused him of making a threat to her, which he did not."
Jason added, "So our dad told us that the police officer who came to arrest him actually apologized to him more than a dozen times. They said, 'I've never arrested somebody without a police report.'"
The twins said they learned of their father's arrest from their sister, who texted: "Dad's in jail again."
"We just said, 'For what?' We weren't too concerned," David said with a chuckle. "Growing up with our dad, he spent a lot of time in jail for his activism. While he was in jail, we were playing baseball and we were talking to scouts. Dad was walking this journey with us while he was faithfully serving out at the abortion clinics. This recent story of him getting arrested was just like, 'Oh, dad's in jail again.'"
The protest was organized by a pro-life group called Love Life Charlotte, which regularly holds prayer walk demonstrations along the road where the clinic is located. In the past, both Jason and David Benham have also participated in the rallies.
Flip Benham previously told WSOC that the abortion clinic volunteer in question began using a loudspeaker to scream across the street at those gathered for praise and worship.
"So I figured I would just go get in front of that and talk to her. I did and [told her], 'You are just a dead lady walking. You really are. You are dead in your trespasses and you are dead in your sins, and the only way that you are going to get into Heaven and the only way that you are going to get out of that is with Jesus,'" Benham recalled. "'What you need is Him. That is what you are longing for. That is why you are so angry.'"
"Of course, she didn't tell any of the policemen that were all around at the time," Benham said. "She decided to go ahead and get a warrant for my arrest."
Jason and David Benham, who were famously dropped from an HGTV home-flipping show after LGBT activists pressured the network over the twins' beliefs on marriage and sexuality, said their father's courage in the face of opposition has inspired their own lives.
"It's amazing how freeing it is when you have already considered the cost and said, 'I'm willing to follow the Lord whatever the cost," Jason told CP. "You're no longer locked up in a cage where you're allowing your reputation to determine what you say or do, where you allow, as a pastor, your congregation to dictate what you're gonna preach on, where you allow your Twitter following to tell you what you can talk about and what you can't."
He continued, "When you already died to all that stuff, it's amazingly freeing."