Benjamin Watson Speaks Out on Possible Retirement: 'Seeing What Doors God Opens or Closes'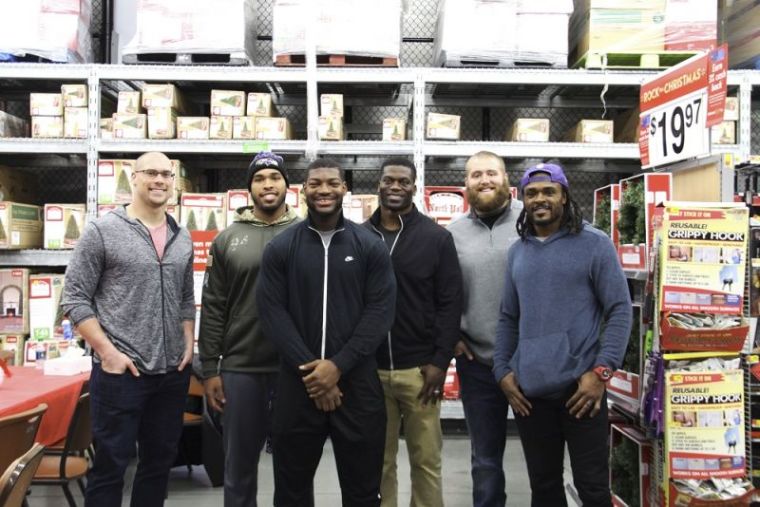 Benjamin Watson hasn't played a professional football game since a season ending injury just before last season, now the Baltimore Ravens tight end says he's letting God determine his potential retirement plans.
The 37-year-old's two-year deal with the Ravens is ending next year. While some question whether Watson is going to retire when his contract is up, he told the NFL Network's "Good Morning Football: Weekend" that he's letting God order his steps in the matter.
"Coming into this year, really coming to Baltimore and signing a two-year deal, we knew that we were closer to the end then the beginning," Watson said Saturday during an interview on the show. "Don't know exactly what's going to happen next year but it's been an incredible ride, an incredible career, and God has been good. I think right now it's just a matter of me and my family thinking about what's next, seeing what doors God opens or what He closes, and then walking through that.
Watson isn't ready to give a definitive answer about his retirement plans, but he admitted that he is currently reflecting on his future plans.
"I can't give you 100 percent either way; it's on the tip of my tongue, but it's not there yet," he said. "This is a time of really reflection and I'm just thankful for what has happened up to this point."
When Watson tore his Achilles in 2016, he admitted to feeling frustrated. Still, he trusted in God's plans for his career.
"I'm disappointed, I'm sad, and I'm frustrated, but I do know that God knows what's going on, He's got a plan. This is not a surprise to Him," Watson wrote in a piece titled "Comfort Amidst Disappointment" published by The Increase. "God has a plan in all of this. Like I mentioned, nothing is a surprise to Him and I trust that He's in control."
Although he hasn't played a game this season or last, Watson did receive the Bart Starr Award this season which recognizes the NFL player who "best exemplifies outstanding character and leadership in the home, on the field and in the community."
Watson has spent his time away from football visiting refugee camps in Lebanon and focusing on his One More Foundation that helps those in need. He called receiving the Bart Starr Award, named after the Hall of Fame NFL quarterback, an honor.
"As Bart Starr has exemplified, there is nothing more important and lasting than a man's character," Watson said, according to the Ravens website. "I am incredibly humbled and honored to receive this award in his name. Through football, family and faith, my desire is to leave a legacy that lasts beyond the game. To this end, I am incredibly grateful for the Starr family and the enduring example they continue to set."
Watson will receive the award at a breakfast one day before Super Bowl Sunday. He has also recently honored with a nomination for the Walter Payton Man of the Year Award and the Ed Block Courage Award.