Berkeley Spent $600,000 in Security Expenses for Ben Shapiro Event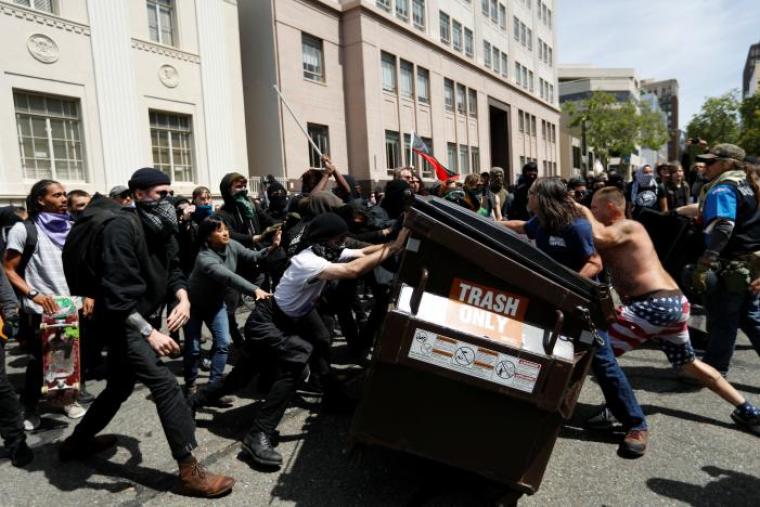 The University of California, Berkeley spent an estimated $600,000 in security measures for an event featuring conservative social commentator Ben Shapiro.
Shapiro had a sold-out event on Thursday evening at Berkeley, a campus that has garnered violent protests in recent times when conservative public figures attempted to have events.
"The university estimated it spent $600,000 on security for Mr. Shapiro's visit, not a pittance for an institution that has struggled financially in recent years," reported The New York Times.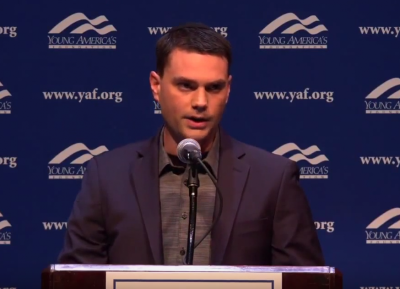 "Dan Mogulof, a spokesman for the university, said a similar amount was spent in April to secure the campus during the planned visit, later canceled, of Ann Coulter, the right-wing pundit."
During his remarks at Berkeley, Shapiro stated that he found it "absurd" that Berkeley was "spending well into six figures" to protect his rights.
"If you look outside, there's K-bar everywhere. They've built basically these structures to keep Antifa from invading the premises," said Shapiro, as quoted by Fox News, who then joked that "Berkeley has achieved building a wall before Donald Trump did."
In addition to the heavy security measures for the Shapiro event, police were given the green light to use pepper spray. There were some protests and nine arrests made. Three of those arrested were found to be "carrying banned weapons."
Earlier this year, an event meant to feature conservative commentator Ann Coulter was canceled due to campus safety concerns.
"After the university originally canceled her speech for Thursday and instead invited her to speak there next week, Coulter had vowed to speak anyway; with the university not offering a venue, campus Republican groups had been discussing her possibly appearing on a public plaza, where security would have been challenging," reported The Washington Post in late April.
"Before Coulter's cancellation, the university was girding for potentially violent protests on campus on Thursday, when she was expected to give a speech, potentially on Sproul Plaza, a sprawling open area known for gatherings and demonstrations."
Many blame this violent atmosphere on Antifa, a leftwing movement that often stages protests against rightwing individuals and events.
For their part, the New York-based group Refuse Fascism denounced the presence of Shapiro at Berkeley, declaring that "fascists must NOT have an audience."
"... speech by fascists and those who intellectually defend them is not what humanity needs and will not contribute to campuses acting as centers of critical thought and debate," stated Refuse Fascism.
"What this moment in history requires is resistance to fascism, including discussion and debate over what fascism is, its roots, where it can lead, and what needs to be done to stop it."