Bernie Sanders Says Christian Trump Appointee Has Religious Freedom But Shouldn't Work in Government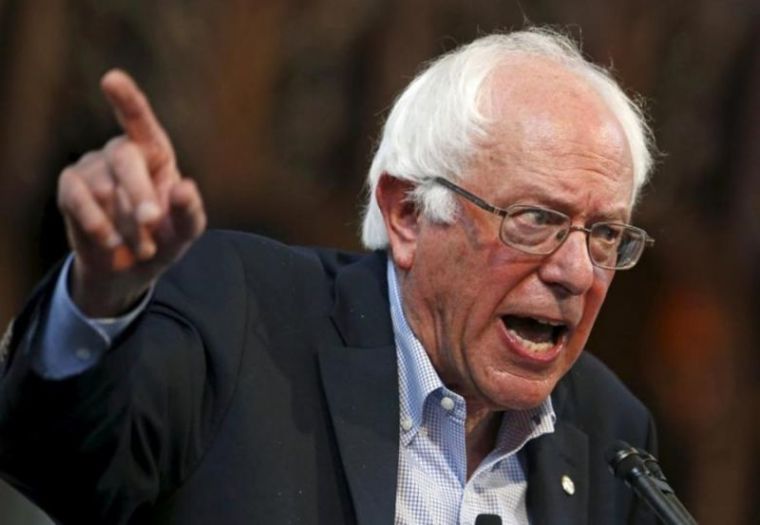 U.S. Senator Bernie Sanders of Vermont has reiterated his belief that a Christian Trump appointee was unfit for a position with the federal government due to expressing his belief that Jesus is the only way to salvation.
Earlier this month, Senator Sanders garnered controversy when he denounced Russell Vought during a Senate hearing for writing in a blog post that, by not worshipping Jesus, Muslims "stand condemned."
In an interview on Sunday on CNN's "State of the Union" program, Sen. Sanders was asked if he believed that people who believed in Jesus as the only way to salvation were bigoted.
"No, absolutely not," responded Sanders. "Look, what our Constitution — one of the great parts of our Constitution is to protect freedom of religion. You practice what religion you want. I do. Mr. Vought does."
Sanders went on to note, however, that he still believed that Vought should not have a position with the federal government, since Sanders felt that Vought was wrong for expressing opposition to Islam.
"But at a time when we are dealing with Islamophobia in this country, when you got 1.2 billion people who are Muslims around the world, to have a high-ranking member of the United States government essentially say, oh, Islam is a second-class religion," continued Sanders.
"So, that seemed to me unacceptable as a government official. In terms of his freedom of religion, he and every other American has the right to hold any point of view they want."
Sanders is an independent who ran for the Democratic presidential nomination in 2016. 
During a Senate Budget Committee nomination hearing earlier this month, Sanders critically questioned Vought about a blog post in which he stated that, by not believing in Jesus Christ, Muslims "stand condemned."
Sanders said that he considered Vought's blog post to be "indefensible," "hateful," and asked if Vought also considered Jews to be "condemned."
"I believe that all individuals are made in the image of God and are worthy of dignity and respect regardless of their religious beliefs," responded Vought.
Sanders' line of questioning against Vought not only outraged conservatives, but also many liberals, including former Obama Administration official and evangelical Michael Wear.
"This is why Democrats lost in 2016. It's why we didn't deserve to win on our own merits in 2016," wrote Wear on Facebook, who labeled the hearing exchange "pathetic."
"And it's why we're on track to lose again in 2018. I remember when Democratic leadership used to speak out against using religion as a weapon."
The exchange prompted the Family Research Council to launch a petition demanding that Sanders apologize, which has as of Monday morning over 55,000 signatories.