Senator Bernie Sanders Attacks Trump Appointee for Christian Views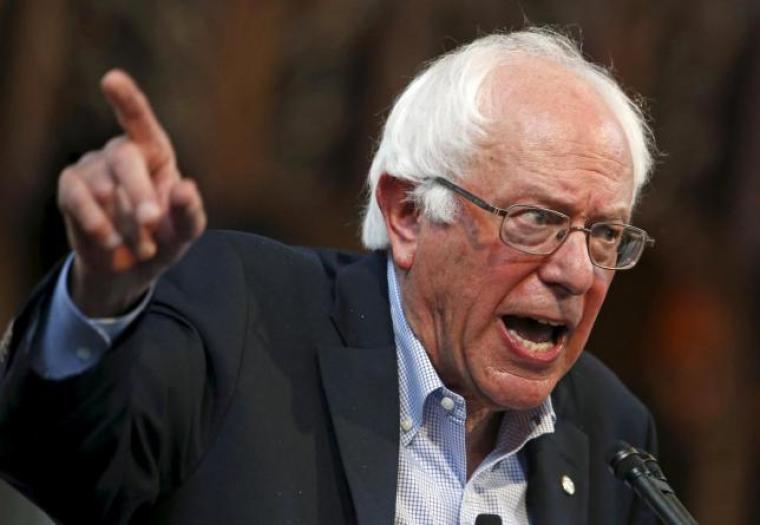 Vermont Senator and former Democratic presidential candidate Bernie Sanders recently attacked a Trump administration appointee because he wrote a blog post expressing his belief that salvation can come only through Jesus Christ.
During a Senate Budget Committee nomination hearing on Wednesday, Sen. Sanders critically questioned Russell Vought, Trump's nominee for deputy director of the White House Office of Management and Budget.
At issue was a blog post that Vought wrote in defense of his alma mater, Wheaton College, in which he said that Muslims "stand condemned" for not believing in Jesus Christ.
"In the piece that I referred to that you wrote for the publication called Resurgent. You wrote, 'Muslims do not simply have a deficient theology. They do not know God because they have rejected Jesus Christ, His Son, and they stand condemned.' Do you believe that that statement is Islamophobic?" asked Sanders.
Vought responded that he did not consider the statement bigoted in nature, noting that he is a Christian and was stating his belief in "the centrality of Jesus Christ for salvation."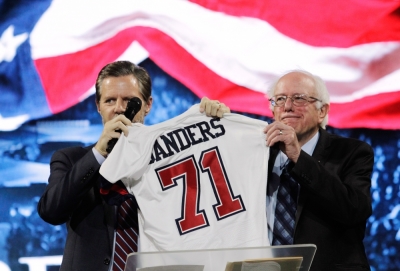 "As a Christian, I believe that all individuals are made in the image of God and are worthy of dignity and respect regardless of their religious beliefs," replied Vought.
Sanders was unimpressed with the response, stating that the blog post was "indefensible, it is hateful and Islamophobic, and an insult to over a billion Muslims throughout the world."
Vought disagreed, adding, "I believe that all individuals are made in the image of God and are worthy of dignity and respect regardless of their religious beliefs."
Sanders maintained that Vought's comments were still bigoted in nature and stated that he was going to vote against the nominee.
Sanders' treatment of Vought during the hearing garnered outrage from evangelicals, including former Obama Administration official Michael Wear, who labeled the exchange "pathetic."
"This is why Democrats lost in 2016. It's why we didn't deserve to win on our own merits in 2016," wrote Wear on Facebook.
"And it's why we're on track to lose again in 2018. I remember when Democratic leadership used to speak out against using religion as a weapon."
Russell Moore, president of the Ethics & Religious Liberty Commission of the Southern Baptist Convention, labeled Sanders' line of questioning "shockingly ignorant."
"Even if one were to excuse Senator Sanders for not realizing that all Christians of every age have insisted that faith in Jesus Christ is the only pathway to salvation, it is inconceivable that Senator Sanders would cite religious beliefs as disqualifying an individual for public office in defiance of the United States Constitution," stated Moore.
"No religious test shall ever be required of those seeking public office. While no one expects Senator Sanders to be a theologian, we should expect far more from an elected official who has taken an oath to support and defend the Constitution."
During his unsuccessful presidential campaign, Sanders delivered a convocation speech at Liberty University, the largest evangelical college in the nation, in 2015 where he stressed the need for common ground with evangelicals on economic issues.
"I came here today because I believe from the bottom of my heart that it is vitally important for those of us who hold different views to be able to engage in a civil discourse," said Sanders.
"We go out and talk to people who agree with us. But is harder, but not less important for us to try and communicate with those who do not agree with us on every issue."