Bethel Church Pastor 'Shocked' by Cancer, Remains Strong in Faith: 'Loving Jesus All the Way'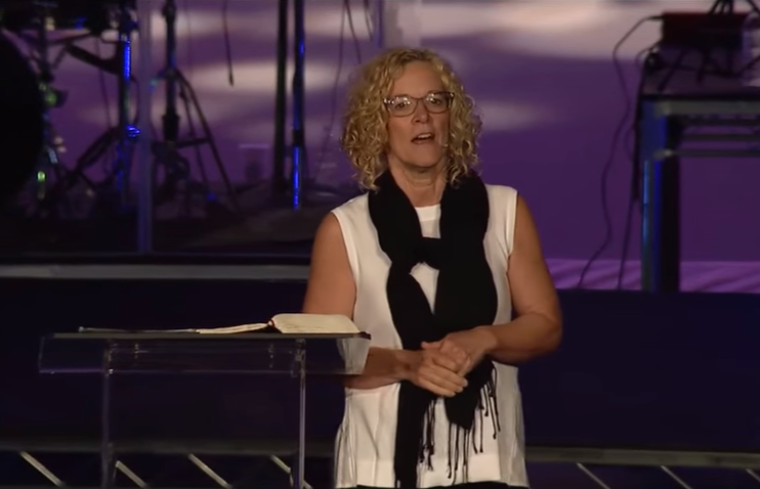 Beni Johnson, co-pastor of Bethel Church in Redding, California, is being treated for a cancer diagnosis that "shocked" her.
"When this all began in March and I walked out of the doctor's office shocked. I asked Jesus, 'what do I do now?' I heard Jesus tell me, 'just love me'. I said, 'I can do this'. There has been so much peace and at times those decisions that have to be made the peace has helped me navigate through," Johnson revealed in a series of Facebook posts this week.
She said she is now going through "being healed of cancer" after having tumors removed from one of her breasts.
"In March I was diagnosed with breast cancer. They found two lumps in my right breast. Fortunately they caught it early and remove the tumor diagnosed with breast cancer. Because I watch over my body they were able to catch the cancer early and I had the two tumors removed," Johnson said in a post on Tuesday.
She explained, however, that during her treatment for the tumors she discovered that she has a mutation on her BR2 gene which puts her at a high risk of developing breast, ovarian and a number of other cancers.
"One of the things that I was tested for during this time was my DNA to see if I had the BR Gene. I found out that I had an anomaly to the BR 2 gene. On finding that information out I decided to have a double Mastectomy with Reconstruction to follow. Obviously my surgeon wanted me to have chemo done. But I decided to go a different direction," she said.
She explained that she is receiving "holistic treatments" in Spain because "many of the treatments are not allowed in the US."
"God sent a wonderful woman into my life, Andrea Thompson Who became my health coach. She directed me to Dr. Hilu in Marbella, Spain. Dr. Hilu started me on supplements for 4 months while I was going through two surgeries. 6 weeks after my second surgery Andrea and I traveled to Spain to go through the doctor's clinic."
While receiving treatments, she has expressed continued strong faith in Jesus.
"I'm loving Jesus all the way," she said. 
"You could hear me saying at times I can do all things through Christ who strengthens me plus speaking in tongues."
Bethel Church is a popular charismatic megachurch, widely known for its music (Bethel Music). It is also sought after for its "healing rooms," though it has drawn some controversy over its healing practices and numerous miracle statements. 
Testimonies of people being healed from cancer, among other illnesses, can be found on the church website.
Just over a year ago in April 2017, Beni's daughter-in-law, Jenn Johnson, urged members to pray for a "cancer free zone" at Bethel during a during a worship session while singing "By the Blood."
During that service, Beni Johnson revealed she had a heavenly encounter with Jesus in the spirit and gained access to healing power over cancer.
"All through worship whenever I start to sing this song and I close my eyes I just actually step into Heaven. And I was looking around Heaven but I noticed that my brother-in-law Jim, and my father-in-law Bill's dad are standing on the edge of Heaven and they are looking down," she said.
"And both of them died from cancer. And I said, Holy Spirit, Jesus, why are they standing out to me? Why are they standing and looking down and then Jenn said 'we declare healing over cancer,'" Beni Johnson said as the audience applauded.
She then encouraged the crowd to grab the healing power for cancer out of Heaven.
"I know we all have people who have that. That wretched disease from Hell and I really feel like the Holy Spirit is on that and we are to declare more, we have to go after this a little bit. So let's just speak to the people that we know. If you're in this room and you have cancer we declare to you no more. We're grabbing out of Heaven the healing power," she said.
As people were encouraged to pray for those with cancer, Johnson stated, "Don't pray; declare. This is a time, this is an open Heaven right here and we're calling down the healing power of Jesus over cancer." 
In a post on Tuesday, Beni Johnson explained that she will be undergoing a number of treatments over the next two weeks to fix her "on the cellular level."
"I've asked why? There are definitely reasons why. But I honestly have not focused on the Y as much as restoring my body. Many of the treatments I'm receiving are fixing me on the cellular level, filling my cells and immune system with the strength it needs," she said.