Bethel Church Responds to Criticism, Explains Why It Did Not Serve as Fire Evacuation Site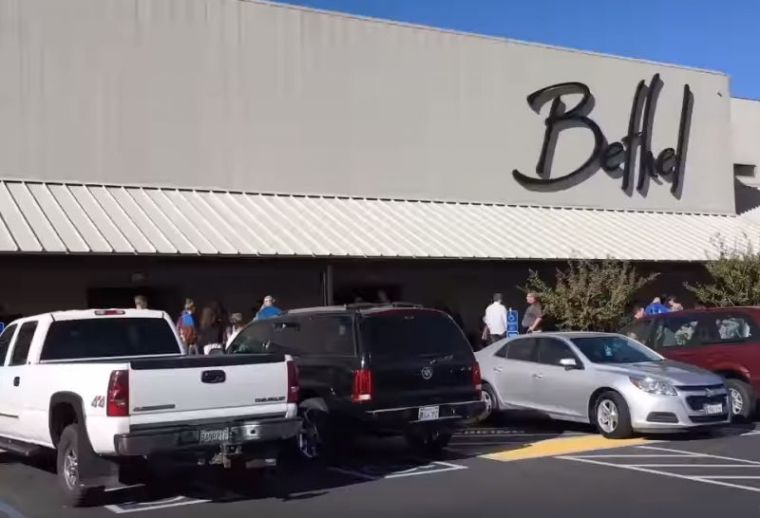 Leaders of an influential Redding, California, church are responding to criticism that they did not open their building as an evacuation site as a massive wildfire forced tens of thousands of city residents to flee their homes.
Bethel Church, a charismatic congregation with Assemblies of God roots and which has several thousand members, explained Monday that when the Carr fire grew worse — a blaze which has torn through Shasta County and into parts of Redding proper since it began last week — they offered their building to be a site for evacuees, but authorities turned them down.
As the flames grew, tens of thousands of Redding residents were forced to leave their homes and several churches opened their doors to shelter them, but Bethel was not among them. A flurry of irked social media postings criticizing the church ensued.
Yet Bethel's local church operations director, Lauren Vallotton, said that the church building was not considered a safe place for large crowds, explaining in an interview with the local ABC affiliate on Sunday that the church only has one road in an out of its premises.
"I think that what happens, those nights when the evacuations started happening so quickly, everybody went into, obviously, we need to make sure everybody is safe," Vallotton said. "In any sort of crisis situation, you're only a couple steps ahead of yourself for a few days."
A Red Cross spokesman confirmed to the news outlet that the church had indeed offered to be an evacuation center but said their location was too close to the fire zone to have people staying there overnight. Instead, they worked it out for the church to serve as a Salvation Army aid distribution hub.
"Starting on Tuesday, we'll actually be able to feed people as they come through," said Jordan Pacilio, who directs Bethel's global disaster response efforts.
Temperatures both last week and this week were and are in the triple digits.
Pacilio added that part of the church is going to be used as a place where people can come cool off to escape the hot sun and receive ministry if they want.
The Carr fire is being ranked among the 10 most destructive wildfires in California's history. The blaze continues to grow even as firefighters have had more success Monday. The fire was 23 percent contained Monday night. It is one of 16 fires presently burning across California, according to TIME.
The destructive blaze began June 23 as a result of a mechanical issue in a vehicle at the intersection of Highway 299 and Carr Powerhouse Road in Whiskeytown, just outside of Redding, near Whiskeytown National Park. Due to extremely hot temperatures, a localized weather system has been created, complete with "firenados" appearing across the region as the hot smoke rises and creates an updraft that begins rotating as though it is a tornado.
Bill Johnson, senior leader of Bethel, said Sunday during worship services that the blaze they have all witnessed and experienced represents "the voice of the Devourer," yet he was confident that God will redeem the situation.
"You're about to hear the voice of the Restorer," he said.
"This [fire] will last for days, that [restoration] will last for years. And it's going to capture the attention of the region because the Lord will demonstrate Himself strong."