5 Things to Know About Betsy DeVos, Barack Obama, and Campus Rape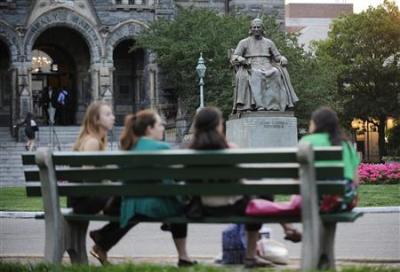 Last week, a nonprofit focused on gender equality and a trio of unnamed plaintiffs filed a lawsuit against the U.S. Department of Education over rescinding an Obama era policy on processing on-campus sexual assault allegations.
Filed in U.S. District Court for the District of Massachusetts, the lawsuit was the latest bout in the debate over what standards the Department should have regarding the processing of campus sexual assault cases.
Here are five things about the sensitive topic, including what the Obama administration proposed in 2011, liberal objections to those standards, and how the Trump administration changed them earlier this year.