Biblical Study Guide Addresses Bible Illiteracy, Optimizes Memory Technique (VIDEO)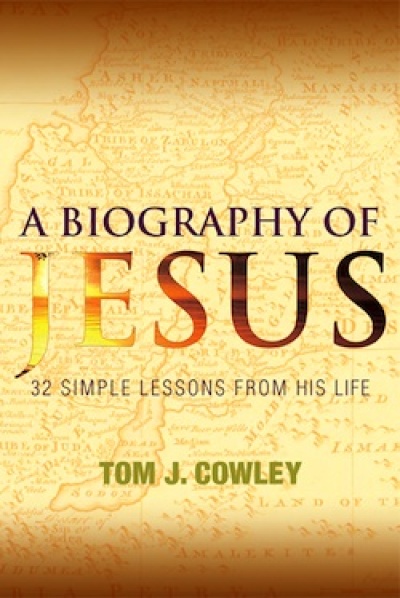 Bible illiteracy is one of the main factors preventing Christ's followers from truly connecting with their savior, and one man has made it his mission to correct that.
Dr. Tom J. Cowley is making it his life's task to make sure those who may not know Christ or those who follow Christ and want to bring Jesus deeper into their lives have the opportunity to do so. For that to happen, one has to have an understanding of Christ's life and experiences that are detailed in the pages of the Bible.
Unfortunately, the seldom-discussed issue of Bible illiteracy is preventing many from doing so. Dr. Cowley explains that while those dedicated to Jesus may be familiar with the stories and certain occurrences surrounding the life of Jesus, many are blind to key happenings that shaped Christ's teaching and his message. So Dr. Cowley has tasked himself with developing an overview to provide an easily discernible look into the life of Jesus.
For this specific purpose, Dr. Cowley has published as series of study guides that detail the life of Jesus. His most recent guide, "A Biography of Jesus: 32 Simple Lessons From His Life," is broken into four basic geographical sections. Those sections chronologically detail the travels of Jesus to provide readers with a framework from which to understand important events in Christ's life.
"Many Christians really don't know and use the Bible in their daily lives so Bible illiteracy among lay people is very high," Dr. Cowley told The Christian Post. He added that his ministry is helping lay people assign an importance to the Bible and therefore set up an outline in their memory so that they may retain more of Christ's life.
Dr. Cowley was touched with the idea of structuring his guide in such a way after going on a pilgrimage to Israel in 1998 and visiting the Holy Land where Christ spread his message. He realized during his travels that all of Jesus' teachings were contained in a relatively small region which took place in four major areas. His new Bible guide is divided into four sections which deal with those specific areas that Jesus used to spread God's word.
This is not a random occurrence, given the fact that Dr. Cowley was not always spreading God's message. Dr. Cowley once acted as a strategic planner for businesses, but felt called to spread Christ's message and during the 1980s left the business world. He would go on to create the Institute for Encouraging Christian Lay Ministry, which serves the purpose of teaching the true life of Jesus and enabling others to do the same.
What is unique to Dr. Cowley's project is the manner in which he constructs his work. A layperson can clearly understand events surrounding Jesus and their importance, and it is structured so that it can be easily remembered by those who do not use the Bible in their daily lives.
To achieve this, Dr. Cowley is targeting a person's long term memory. Neuroscientists have divided the brain's memory capacity into three categories. The first is instantaneous memory, the second is short term memory, and the last is the most powerful- long-term memory.
Long-term memory is largely created by narratives- stories of experiences in our lives that can be recalled years after the event. This is the area Dr. Cowley believes a person can use to remember a story or narrative better than a cluster of related facts.
His hope is that his Bible guide would be used by laypeople with the structured nature of the narratives of Christ's life, allowing for those narratives to stay with a person long after they have read stories surrounding the life of Jesus.
"Use your mind to know Jesus better, retain key events, live his teachings and share his biography," Dr. Cowley wrote.
New Biblical Study Guide Aims at Long