A Bible Delayed: Bibliotheca Version Remains Unreleased Over a Year After Raising $1.4 Million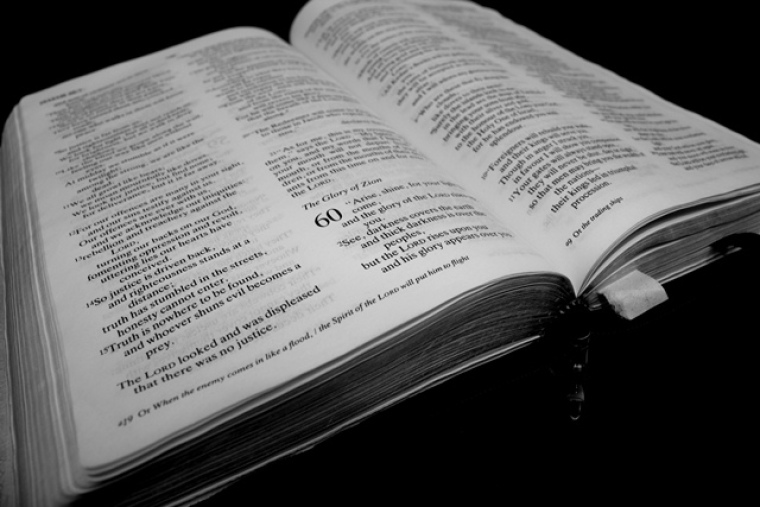 An online crowd-funding project that raised about $1.4 million, meant to release a more elegantly formatted version of the Bible, has once again been delayed in its release.
In 2014 the Bibliotheca garnered a great deal of financial support from people who were interested in acquiring a Bible formatted to look more like a novel.
However Adam Lewis Greene, the man behind Bibliotheca, sent out an update in late September to supporters once again pushing back his expected completion of the project, originally scheduled for last December.
"To get right to the point, the projected delivery of Bibliotheca has, regrettably, been pushed back to within the first or second quarter of next year," read the update from last month.
"In the course of the copy-editing process, several hundred unique questions arose that fell outside the bounds of the style guide Will and I had developed, and because all of our revisions are backed by authoritative sources, considerable time and research is required to come to each sound solution."
In an interview with The Christian Post, Greene explained that "we have had to spend extra time — more than we expected — with the editorial process in order to ensure the integrity of the text."
"Every other aspect of the project is going as planned: our budget is calculated and healthy, and plans for production, materials, freight, and shipping are in place," said Greene.
"We have signed agreements with our manufacturer Kösel — who handles all contracts with material providers (including Salzer Paper and Van Heek Textiles) —and with our fulfillment vendor Shipwire."
An Elegant Version
In July 2014, Greene garnered many headlines for his Bibliotheca project, which purported to be a Bible that was more "elegant" than the traditional format for the Good Book.
A four-volume project, Bibliotheca boasted of being a Bible devoid of references to chapters, verses, section headers, or other similar conventions.
"Book design is something that we don't often think about. The book is actually doing work to eliminate distractions for the reader," said Greene in a promotional video.
"When we pick up the Bible, we see an incredibly daunting spread in front of us. … Could it be that the encyclopedic nature of our contemporary Bibles is what's driving this idea that the biblical literature is dry and boring?"
Greene used the crowd-funding site Kickstarter to fund the project. Originally expecting 500 sets of the Bibliotheca at a total profit of $37,000, by late July 2014, Greene ended up with over 14,800 orders totaling more than $1.44 million.
A Growing Timeline
In July of 2014, Greene stated that he expected to ship out the over 14,800 Bibliotheca orders sometime in December — presumably at or before Christmas.
Throughout the remainder of the summer and fall of last year, Greene sent periodic emails to backers to keep them updated on the process. These emailed updates were also posted online.
In an email sent to backers on Aug. 1, 2014, Greene wrote that "the unexpected scale of the project has made the estimated delivery date somewhat difficult to determine."
"Over the next few weeks I'll be carefully estimating individual timeframes for each stage of the project, including copy-editing, typesetting, proofreading, manufacturing, bulk shipping, and, finally, delivery to your doorstep," continued Greene.
"When I've put these estimates together, I'll be able to give you a better idea of when you'll have these books in hand. For now, my guess is between six to nine months."
In an update sent on Oct. 28, 2014, Greene wrote more updates about the Bibliotheca project. This included having Peachtree Editorial on board for proofreading purposes and "still aiming for spring or summer of 2015" for shipping.
By March, however, Greene had informed supporters that "due to several factors" the shipping was going to be pushed back, but that he was "firmly projecting a September/October delivery date."
In May, Greene sent out his 42nd update to backers, noting that the copy-editing phase was nearing its completion and introducing members of the "Bibliotheca Team." No update on the exact date of delivery was offered.
In late September, Greene pushed the deadline back once again to early 2016, making it more than a year since his initial deadline.
Positive Opinions From Partners
Doug Gunden of Peachtree Editorial Services told CP during an interview in June that Greene had contacted his company back in autumn 2014 regarding the Bibliotheca project.
"We mutually decided that we would have a more limited role in the editorial area and focus on the proofreading after the editorial decisions were made," said Gunden.
"We find Adam's ideas appealing because of his ability as a graphic designer to present the biblical text in a readable and classic format. He's also shaping the [American Standard Version] text in a way that will give this early translation a lot more accessibility to Bible readers."
Gunden also told CP that in June, Peachtree was "working on some very specific editorial tasks to help them finalize the files before page proofs are created."
"After page proofs are created, the ball will be more fully in our court as we need to make sure that all the work that's been done so far has not resulted in inadvertent dropping of, or changing of, any text," said Gunden.
"We are planning on doing a double read of the text to be sure that everything came out the way it was intended."
In his updates, Greene mentioned that the Austrian-based company Salzer Paper was going to provide the paper for the volumes.
In an interview with CP in July, Salzer managing partner Thomas Salzer explained that, while he and his company "do not know much about the project itself," he viewed it as "reliable paper for a reliable project."
"We source pulp from sustainable well-managed forests and produce our paper in Austria, where we have a good working social partnership and fair work conditions," said Salzer.
October Updates
At the beginning of October, however, Salzer explained to CP that the order for the Bibliotheca had still not been placed.
Gunden was contacted Monday about the progress of the project and told CP during a morning interview that two invoices, one from June, remained unpaid.
However, in the afternoon, Gunden emailed CP to explain that payment for the two invoices his company made for the work they had completed thus far had finally come through.
"As of today, both of the invoices (only one was overdue) have been paid in full. The electronic transfer from their bank to mine was made," emailed Gunden.
"An apology accompanied the email confirmation for being late on the original invoice. I was given another email address for invoices with the assurance future invoices will be timely."
Greene explained to CP that his efforts have received both positive and negative feedback, and his team has done what they can to address any concerns.
"I am very sorry for [delays], but we are determined to finish what we started with excellence. ... Keep in mind that I put my name all over the project, and I have family to support and a professional reputation to protect," said Greene.
"I would not put my career — my means of making a living for my family — or especially my personal integrity on the line to scam people for $37,000, or a billion dollars for that matter."