Biden admin. to rescind protections for religious student groups on college campuses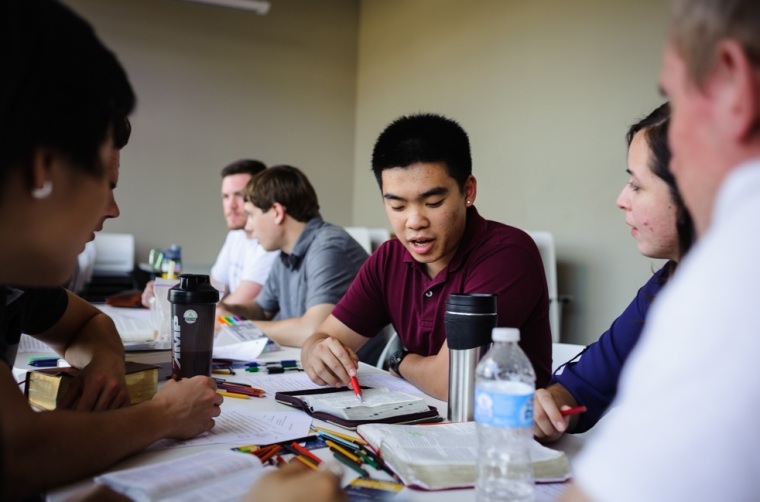 A proposal from the Biden administration would have an adverse impact on religious freedom and treatment of religious student organizations at public universities if it goes into effect, a top U.S. State Department official during the Trump administration warns.
Sam Brownback, who served as the ambassador-at-large for international religious freedom under former President Donald Trump, is decrying the U.S. Department of Education's plans to rescind a rule making it easier for faith-based student organizations at public colleges to raise claims of discrimination based on their religious beliefs.
Brownback, a Republican who also served as a U.S. senator and former governor of Kansas, warned that the Biden administration's proposal ignores the First Amendment rights of religious clubs, although many have faced opposition from campus administrations to receive official recognition in recent years. 
The proposal in question was published in the Federal Register on Feb. 22. The public comment period ends on Friday.
"The U.S. Department of Education (we or the Department) proposes to rescind regulations related to religious student organizations at certain public institutions of higher education ... that prescribe a novel role for the Department in enforcing grant conditions related to religious student organizations," the proposal reads.
"These regulations apply to public [institutions] that receive a direct grant from the Department or a subgrant from a State-administered formula grant program of the Department. The Department proposes to rescind the regulations because they are not necessary to protect the First Amendment right to free speech and free exercise of religion; have created confusion among institutions; and prescribe an unduly burdensome role for the Department to investigate allegations regarding IHEs' treatment of religious student organizations."
The regulation the administration seeks to rescind took effect in 2020, during the latter part of the Trump administration. The policy became known as the "free inquiry rule." Institutions of higher education that did not abide by the rule were subject to a loss of federal funds.
The rule declares that "a public institution shall not deny to any student organization whose stated mission is religious in nature and that is at the public institution any right, benefit, or privilege that is otherwise afforded to other student organizations at the public institution … because of the religious student organization's beliefs, practices, policies, speech, membership standards, or leadership standards, which are informed by sincerely held religious beliefs." 
Nasser Paydar, assistant secretary of postsecondary education, posted an "update on the free inquiry rule" on the U.S. Department of Education's blog on Feb. 21.
"The Department today issued a Notice of Proposed Rulemaking proposing to rescind a portion of the regulation related to religious student organizations because the Department believes it is not necessary in order to protect the First Amendment right to free speech and free exercise of religion given existing legal protections," he wrote.
"It has caused confusion about schools' nondiscrimination requirements, and it prescribed a novel and unduly burdensome rule for the Department in investigating allegations regarding public institutions' treatment of religious student organizations," Paydar added. "We have not seen evidence that the regulation has provided meaningfully increased protection for religious student organizations beyond the robust First Amendment protections that already exist, much less that it has been necessary to ensure they are able to organize and operate on campus."
Paydar insisted that "where complex questions over the First Amendment arise, Federal and state courts are best equipped to resolve these matters."
"If public institutions of higher education (IHEs) do discriminate against religious student organizations on the basis of the organizations' beliefs or character, such organizations can and do seek relief in the courts, which have longstanding expertise in and responsibility for protecting rights under the Free Speech and Free Exercise Clauses," Paydar wrote.
Brownback, who now chairs the National Committee for Religious Freedom (NCRF), told The Christian Post that rescinding the rule would essentially force religious groups to pursue costly court battles "for something that should be enforced administratively in a much less conflict-oriented, much less expensive, [and] much less time-consuming manner."
"If the religious freedom advocates were a favored group by the Biden administration, there would be no question but that they would enforce this administratively and now they're seeking to remove these rights that are administratively in place now for religious-affiliated groups," Brownback concluded. "It really doesn't make any sense, and it doesn't make any sense with how clear the U.S. Supreme Court has been about the strength of these free exercise rights that the individual has."
Brownback believes that "now it's like the administration is making you earn those rights by enduring years of litigation and expense to get them." He contended that "you shouldn't have to do that."
"I hope people will make comments on this proposed rule change and oppose it and do so soon because the comment period's going to close," he proclaimed. "I do think if an administration gets a lot of comments on some particular topic, it does cause them more pause to make a change."
As of Tuesday morning, over 32,000 comments have been submitted. 
In an op-ed published by Fox News, Brownback cited the case involving the student group Business Leaders in Christ at the University of Iowa as an example of a religious student organization that faced expensive litigation trying to defend its right to exist on a public college campus in the absence of the "free inquiry rule." He recalled how "the group was forced to file a federal lawsuit to regain its official recognition."
"They won in 2019, but the University, not wanting to lose control, appealed, and lost again at the appellate level in 2021," he explained.
Noting how the university "derecognized" around three dozen other groups on campus affiliated with a religious faith and repeatedly lost in court, Brownback said that "between the two cases, the plaintiffs spent nearly $2 million over four years to defend their First Amendment rights, a sum the University of Iowa ultimately had to pay."
"[I]t would have been easier, quicker, and cheaper for everyone if the Department of Education had had the opportunity to intervene at the university level," Brownback maintains.
Other Christian groups that have pursued legal action amid administrative opposition to their quests for campus recognition or university funding include InterVarsity Christian Fellowship and Ratio Christi.
In his interview with CP, Brownback described the proposed rule as "punitive to people seeking to peacefully practice their faith and associations." He characterized the proposed gutting of the free inquiry rule as an example of the Biden administration's "low level of interest in protecting religious freedom at our educational institutions in the United States."
"They've certainly not been robust in their protections of religious freedom domestically," he said.
Brownback, who now serves as co-chair of the bipartisan International Religious Freedom Summit that raises awareness about threats to religious freedom worldwide, asserted that he "worked with them internationally" and praised their "support of religious freedom issues abroad." However, he contends that "religious freedom advocates domestically" are "not a favored group by the administration."
He stated that while "we've worked really hard to keep a bipartisan coalition on international religious freedom issues," it has "been more difficult to do on domestic religious freedom issues." Brownback expressed hope that religious freedom will "grow as a bipartisan issue domestically as well."