Biden admin. to reverse Trump's 'Protect Life' rule, restore Title X funding for abortion clinics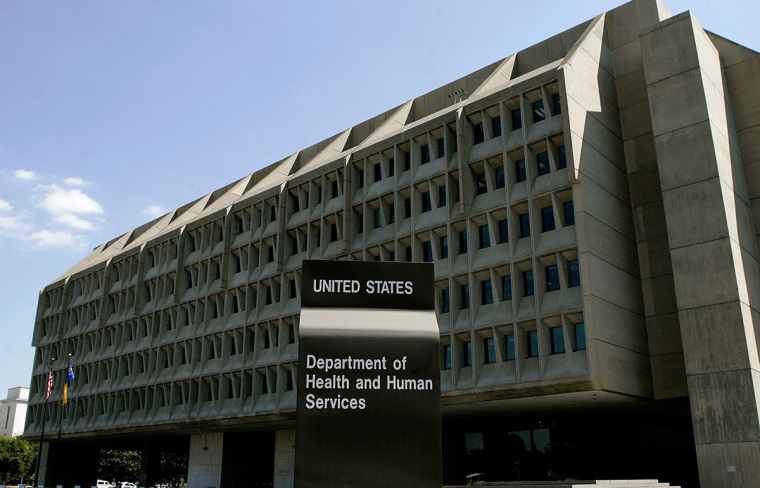 Pro-life groups are slamming the Biden administration for pushing to reverse a Trump administration rule that banned the use of federal family planning funds from being used for abortions or to refer patients for abortions. 
The Department of Health and Human Services released a proposed rule Thursday that would reverse the Trump administration's "Protect Life" rule. The rule, finalized in 2019, prevented health clinics that receive Title X family planning funds from performing or referring patients for abortions.
Abortion organizations referred to the regulation preventing family planning clinics from engaging in discussions or referrals for abortion as a "gag rule." The "Protect Life" rule faced several court challenges, and appellate courts came to differing conclusions about its constitutionality. 
The Biden administration's proposed revisions to the rule would "remove the 2019 Final Rule requirements for strict physical and financial separation, allow Title X providers to provide nondirective options counseling, and allow Title X providers to refer their patients for all family planning related services desired by the client, including abortion services."
The Department of Health and Human Services concluded that "the 2019 rule is not in the best interest of public health."
HHS maintains that "the proposed rule will retain the longstanding prohibition on directly promoting and performing abortion," in addition to stressing that "individuals and grantees with conscience objections will not be required to follow the proposed rule's requirements regarding abortion counseling and referral."
However, the proposed rule change includes a requirement for "service sites that do not offer a broad range of family planning methods and services on-site to provide clients with a referral for where they can access the broad range and ensure, when feasible, that the referral provided does not unduly limit client access to services, such as excessive distance or travel time to the referral location or referral to services that are cost-prohibitive for the client."
"While an organization that offers only a single method of family planning may participate as part of a Title X project as long as the entire project offers a broad range of family planning services, offering only a single method of family planning could unduly limit Title X clients, especially low-income clients, by reducing access to a client's method of choice."
Jeanne Mancini, president of the pro-life organization March for Life, was among several pro-life activists who condemned the proposed rule change.
"March for Life is strongly opposed to the Biden administration's proposed Title X rules, which appear specifically designed to bring America's largest abortion provider, Planned Parenthood, back into the taxpayer funded program and keep pro-life organizations out," Mancini said in a statement. 
"These laws would mandate abortion referrals in violation of federal law and stand in direct opposition to the wishes of a majority of Americans who do not want their taxpayer dollars supporting the abortion industry. Abortion is neither healthcare nor family planning, and the Title X Program should not be funding it," she added.
Before enacting the "Protect Life" rule, Planned Parenthood was a recipient of Title X funding. Rather than comply with the Trump administration's new requirements, the abortion provider left the program. 
Marjorie Dannenfelser, president of the national pro-life grassroots organization Susan B. Anthony List, described the rule change as another example of how "Joe Biden and Kamala Harris have worked to pay back the abortion lobby that spent millions to elect them." 
"Coming on the heels of the Biden FDA's refusal to enforce safety regulations on dangerous abortion drugs, plus Biden's efforts to undermine the Supreme Court, their latest push to bail out the abortion industry proves there is no rule they won't rewrite or simply ignore to get their way," Dannenfelser said. 
"President Trump's Protect Life Rule respected both the plain statutory language of Title X and the strong majority of Americans who oppose using taxpayer dollars to pay for abortion on demand. Abortion is not 'family planning' and Biden-Harris Democrats pursue this extreme, unpopular agenda at their political peril."
Pro-abortion groups reacted positively to the HHS' proposal.
"Great News! The Biden-Harris admin just proposed ending the Title X gag rule!" Planned Parenthood Action tweeted in response to the proposed rule change. "This dangerous policy undermines the only federal program dedicated to providing sexual and reproductive health care to people with low incomes."
Planned Parenthood Action claimed that "the gag rule was designed to block access to @PPFA and other providers, creating barriers to reproductive health care, especially for those facing systemic barriers: people in rural areas, and Black, Latino, and Indigenous communities."
"The gag rule slashed the Title X network's patient capacity in half," Planned Parenthood Action argued. "The harm of this policy was devastating before — now COVID has revealed just how important reproductive health care is tied to our communities' health and safety."
The American Civil Liberties Union posted a lengthy Twitter thread illustrating its approval of the proposed rule change.
"The new rule would end the Trump policy that prohibited family planning clinics from providing Title X patients with referrals for abortion care and other requirements that resulted in the widespread loss of critical Title X providers — including 6 states that have none at all," the advocacy group explained.
The organization argued that the Trump administration's "Protect Life" rule had a disproportionately negative effect on racial minorities.
"Systemic racism and inequality means that people of color are more likely to face worse health outcomes — even before the COVID-19 pandemic," the organization tweeted. "Historically, the majority of Title X patients are people of color." 
"Restoring the Title X program is critical to undoing the damage of the Trump years," the ACLU added. "Everyone should have equal access to comprehensive reproductive health care, regardless of their income or zip code." 
The Biden administration's proposed changes come after President Joe Biden signed a "Memorandum on Protecting Women's Health at Home and Abroad" on Jan. 28. The memo asked HHS to review the "Protect Life" rule and "consider, as soon as practicable, whether to suspend, revise, or rescind, or publish for notice and comment proposed rules suspending, revising, or rescinding those recommendations."
A March 18 press release from HHS explained that the department "plans to have any final Title X Final Rule in place by early fall."