New Sex Abuse, Rape Allegations Emerge Against Prominent Christian Minister Bill Gothard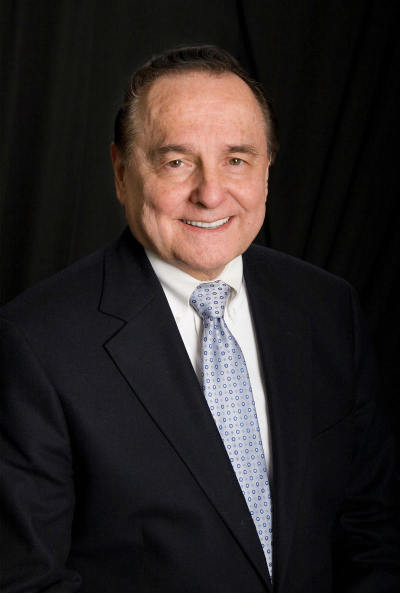 Allegations of sexual misconduct have resurfaced against an Illinois-based minister known for being a prominent voice in the Christian homeschooling movement.
Ten women have filed a lawsuit against Bill Gothard, who formerly oversaw the Institute in Basic Life Principles Christian organization based in Oak Brook, Illinois. The institute is focused on Christian homeschooling and family values.
The lawsuit, filed against Gothard on Wednesday, is an amended version of a previous lawsuit filed against the Christian leader in October 2015..
The previous lawsuit was dismissed on Dec. 2 after IBLP requested it be thrown out due to lack of evidence.
The lawsuit was then re-introduced this week with 10 female plaintiffs accusing Gothard of sexual abuse during his time with the Christian ministry. One of the plaintiffs also accuses Gothard of rape. The 81-year-old is named as a defendant in the amended lawsuit.
The Christian Post reached out to Gothard for comment but did not receive a response by press time
But Gothard told The Washington Post that he finds the allegation of rape to be "horrible."
"Oh no. Never never. Oh! That's horrible," he told the Post. "Never in my life have I touched a girl sexually. I'm shocked to even hear that."
"That really is not true," he continued. "I'd rather hold off to comment until I see what's in the lawsuit."
The Institute in Basic Life Principles released a statement Wednesday, noting: "The current complaint alleges mistreatment of the plaintiffs, including sexual harassment and abuse. Many of these allegations concern conduct that allegedly occurred as early as the 1990s, and, as claimed, primarily involved Mr. Gothard. Since March 2014, Mr. Gothard is no longer associated with the Institute."
"The Institute takes very seriously any allegations of this nature, and above all else, is interested in determining the truth. We therefore welcome the structure and integrity of the court process as a means for determining the truth with respect to these allegations," the statement adds.
Gothard resigned from IBLP in 2014 after facing other allegations of sexual harassment from women working in his ministry, which he founded in 1961.
At the time of his resignation, 30 women had come forward to accuse Gothard of specifically targeting young women working at the administrative headquarters for IBLP.
The accusations led to an investigation carried out by IBLP, with the ministry announcing in June 2014 that after a "confidential and thorough review process conducted by outside legal counsel," there was no "criminal activity" discovered on Gothard's part.
The statement from IBLP added that Gothard "has acted in an inappropriate manner" and that the Christian leader would no longer be involved in IBLP leadership or activities.
Gothard also released a statement following his resignation that said his "actions of holding of hands, hugs, and touching of feet or hair with young ladies crossed the boundaries of discretion and were wrong."
"They demonstrated a double-standard and violated a trust. Because of the claims about me I do want to state that I have never kissed a girl nor have I touched a girl immorally or with sexual intent," Gothard's 2014 statement added.