Bill Maher Criticizes 'Deeply Stupid' Far-Left After Elton John, LGBT Activists Call for Boycott of Dolce & Gabbana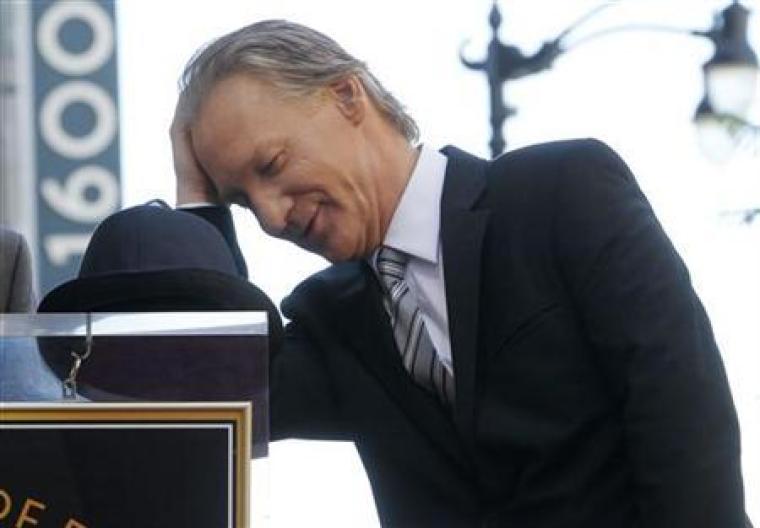 HBO host Bill Maher is criticizing what he calls the "deeply stupid" far-left for attacking itself on several occasions. As an example he cited Elton John and LGBT activists calling for a boycott of Italian designers Domenico Dolce and Stefano Gabbana's luxury fashion line because of their beliefs supporting the traditional family.
"How deeply stupid has the far left become when gay designers can't get along with gay musicians, when vegans attack vegetarians for not being pure enough. ... I see agnostics and atheists [expletive] at each other. Why is this even a thing? Do you believe in a talking snake? Me neither, we're on the same team!" Maher, an outspoken atheist, said Friday on his "Real Time" show.
His comments refer to John and other LGBT activists who called for a boycott of the Italian designers, who spoke out against same-sex parenting and medical processes that create "synthetic children."
Gabbana had told Panorama magazine: "The family is not a fad. In it there is a supernatural sense of belonging,"
Dolce added: "I'm not convinced by those I call the children of chemicals, synthetic children. Wombs for rent, sperm chosen from a catalogue ... psychiatrists are not ready to confront the effects of this experimentation."
He continued by stating that the only family is the traditional one. "No chemical offsprings and rented uterus: life has a natural flow; there are things that should not be changed."
John, who has two children with husband David Furnish, both conceived through IVF, said that the remarks were "archaic ... deeply insulting … out of step with the times."
Maher has also clashed with other liberals on the topic of Islam.
In October 2014, actor and director Benn Affleck slammed Maher's criticism of Islam as "gross, racist, and disgusting," after the HBO host made a number of comments critical of the religion.
Maher had said that some liberals try to defend Islam even if it clashes with ideals such as human rights.
"Freedom of speech, freedom to practice any religion you want without fear of violence, freedom to leave a religion, equality for women, equality for minorities, including homosexuals, these are liberal principles that liberals applaud for, but then when you say in the Muslim world this is what's lacking, then they get upset," the talk show host said.