Bill Maher Draws Wrath of Sarah Palin for Calling Her Son 'Retarded'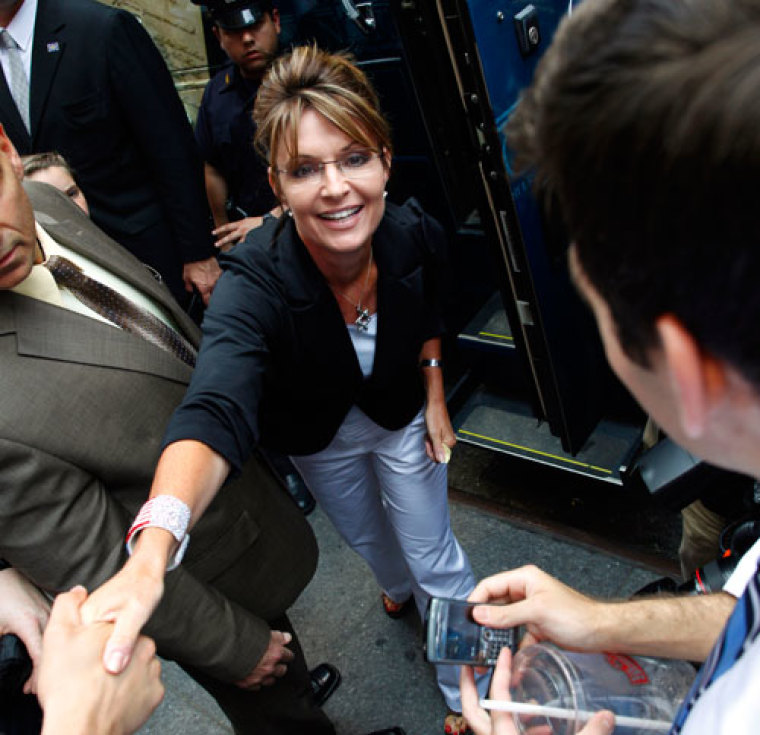 Comedian Bill Maher drew the wrath of former GOP vice presidential candidate Sarah Palin on Wednesday after she learned he referred to her special needs son Trig as "retarded."
The response was triggered after conservative blogger Ron Futrell attended one of Maher's comedy shows at The Pearl Theater in Las Vegas on June 8 and took umbrage to hearing the HBO comic mock Palin's special needs son.
Futrell eventually ended up having a confrontation with the comic over argument on Halliburton during the show and he was asked to leave.
The one-time Las Vegas broadcaster then wrote about the incident on his blog, bringing it to the attention of the Alaskan mom.
"Maher chose to make a joke about Palin's son, Trig and in the process he used the 'R' word to describe this 5 year old special needs boy. Of course, since Trig is Palin's son, he is a target of the left. Special needs be damned, there are jokes to be made by 'caring compassionate' liberals," wrote Futrell on his blog.
"I was so disgusted and a bit surprised that I forgot the exact joke. Perhaps he saves this joke for live audiences only. The audience of more supposed compassionate, caring leftists loved the joke and roared with laughter," he noted.
"The crowd reaction was perhaps the most disturbing part of all this, it also surprised me. While a joke about a 5 year old child with Down Syndrome is about as low as you can go, I don't want comedians to be forced to be 'politically correct' in their humor. Maher will say what he wants to say and he will always claim some sort of moral high road and friendly media will always give it to him. But that doesn't mean I have to sit there and take it," he added.
News of the incident apparently incensed Palin so much that she took to Twitter and directed a stinging tweet at the comedian.
"Hey bully, on behalf of all kids whom you hatefully mock in order to make yourself feel big, I hope one flattens your lily white wimpy a#*," she tweeted after posting a link reporting on the incident.
Prominent atheist PZ Myers also agreed with Futrell can called Mahers attack on Trig Palin a low-blow.
"The one thing I can respect about Palin, that she seems to treat all of her children equally, is a joke to Maher. Thanks, guy, for being such an awful, ghastly, horrible liberal, and for lowering yourself to mocking the children of your political opponents," he wrote on his blog.
Fox News Chairman and CEO Roger Ailes announced on Thursday that Palin, who is a former Alaska governor, will return on air Monday morning during the Fox & Friends program. She is also expected to contribute to the Fox Business Network.
"I have great confidence in her and am pleased that she will once again add her commentary to our programming," Ailes said in a story posted on the Fox News website. "I hope she continues to speak her mind."