Billy Graham Answers: Will We Know When Jesus Christ Returns?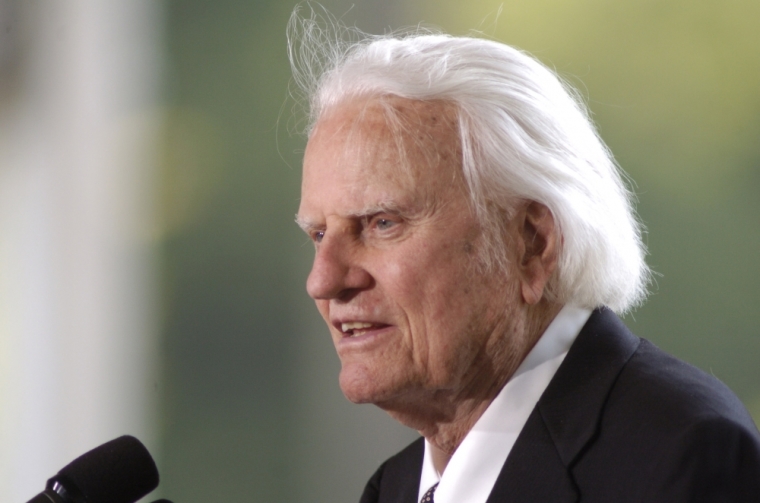 When Jesus Christ returns to Earth, everyone will know when it happens and not just a select few, according to the Rev. Billy Graham.
In a question-and-answer column published by the Billy Graham Evangelistic Association on Saturday, the 97-year-old evangelical preacher was asked by a person about an event happening in their city that was headed by a cult leader.
"Recently a so-called 'spiritual guru' whose followers say he is divine came to our city for a lecture. I've heard that Jesus is going to return to Earth someday. Could this person be Jesus?" the person asked.
Graham responded that the "spiritual guru" was definitely not Jesus, as the Holy Bible says that the Second Coming will be readily apparent to people throughout the world.
"I can confidently say that this person is not Jesus — because when Jesus returns, He will come from Heaven with power and glory, and the whole human race will see Him," wrote Graham.
"The Bible says, 'When the Son of Man comes in his glory, and all the angels with him. … All the nations will be gathered before him' (Matthew 25:31-32)."
Graham then went on to entertain the question of when Christ will return, noting that many people have asked him that over the course of his ministry.
"I do not know, and neither does anyone else. In fact, Jesus warned us against trying to make precise predictions about His coming, or even to claim that we know, although over the centuries some have tried (and failed)," continued Graham.
"But I do know this: Someday Christ will come again — and then it will be too late for us to repent and be saved. And even if death comes to us before then, now — not later — is the time to put our faith and trust in Him."
Questions about the Second Coming have long been ingrained in Christian civilization, with many in the United States who believe that Jesus will return within their lifetime.
Graham's response regarding the return of Jesus came months after former Blaze faith editor Billy Hallowell published a book documenting the diverse perspectives on the End Times.
Titled The Armageddon Code: One Journalist's Quest for End-Times Answers, Hallowell's exhaustively researched book was published in May by Charisma House.
In an interview with The Christian Post back in May, Hallowell explained that he hoped readers came away from his book "understanding better what the debate is."
"I think for me it's the understanding that we won't know every finer detail. We can always agree with Jesus coming back, but we won't know every detail," explained Hallowell.
"The gaps will be filled in later on when it happens and we'll understand it better when we can look back at it. Education is the biggest part of this and understanding."