Billy Graham: Having a Physical Disability Does Not Mean God Hates You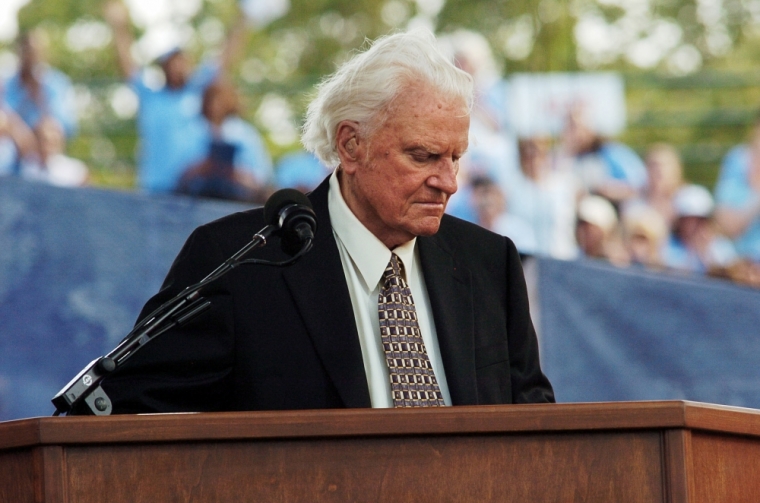 People should never think that God hates them just because they live with a disability or suffer from physical problems, says famed evangelist the Rev. Billy Graham.
In his advice column on the Billy Graham Evangelistic Association website, a person who has a physical disability asked Graham why God allowed them to have physical problems.
"I've always had physical problems that limit my ability to walk or do most of the things that normal people do," queried the person.
"As a result I have very few friends, and sometimes I wish I'd never been born. Why did God let this happen to me? Does God hate me?"
Graham responded that while he didn't not know why "God allowed this to happen to you," he did know that "God does not hate you."
"In fact, the opposite is true: God loves you, even if you doubt it. From one end of the Bible to the other, God repeatedly assures us of His love for us, even in the midst of hardship or conflict," wrote Graham.
"And because He loves us, He wants us to become part of His family and live in His presence forever."
Graham added that the way we know God loves us is not because "life is always perfect or trouble-free" but rather because of Jesus Christ.
"We know it instead because God did something that is almost beyond our ability to understand: He came down from Heaven and became a man — Jesus Christ," continued Graham.
"And by His death and resurrection Christ conquered the powers of sin and death and Hell. The Bible says, 'Just as Christ was raised from the dead … we too may live a new life,' (Romans 6:4)."
Graham's comments on physical issues not being evidence of the hatred of God come not long after his son gave people an update on the 97-year-old's health.
The Rev. Franklin Graham gave an update on his father's health last month in a letter shared on the Billy Graham Evangelistic Association's website.
The younger Graham noted that his father had poor eyesight and hearing, and needed to have a caregiver nearby at all times.
However, Franklin also wrote that his father "is still in his own home and often eats meals at the kitchen table, as he has always done."
"One of the things he enjoys is sitting on the front porch and looking out over the mountains on days when the weather is good and he feels up to it. He watches news with the help of a large-screen TV," stated Franklin.
"His ministry now is praying, and he looks forward to reports of what God is doing around the world. He always responds by saying 'Praise the Lord' as he points upward."