Billy Graham Honored at US Capitol Memorial Service; Trump Recalls Dad's Love for 'America's Pastor'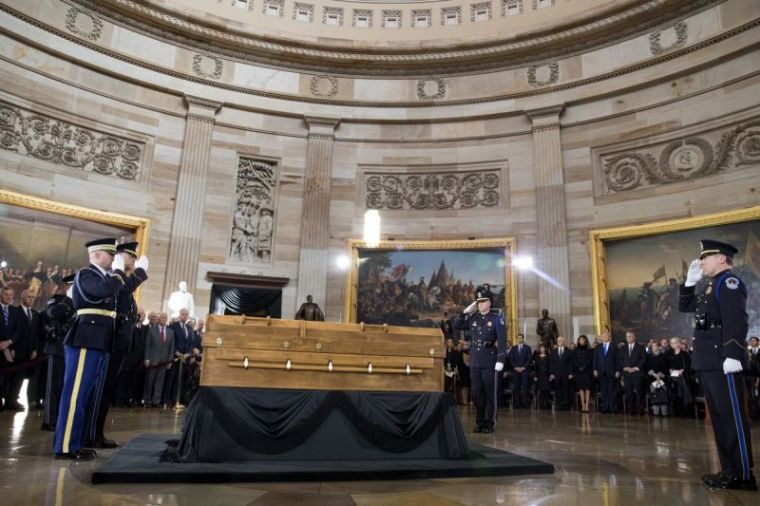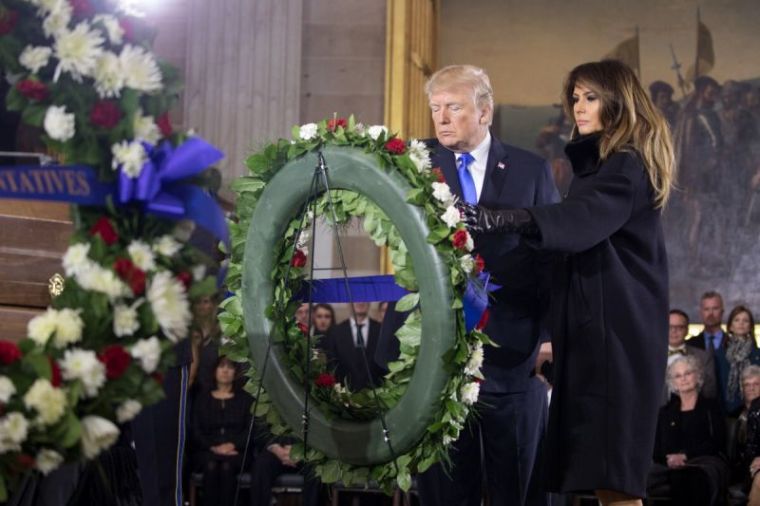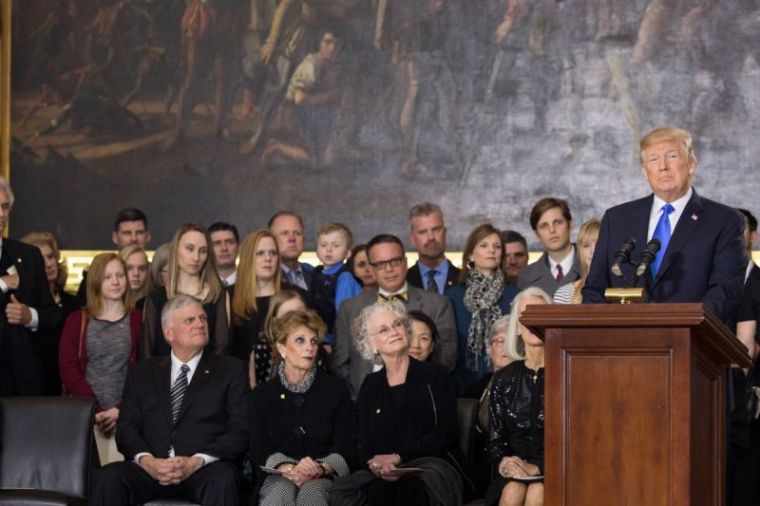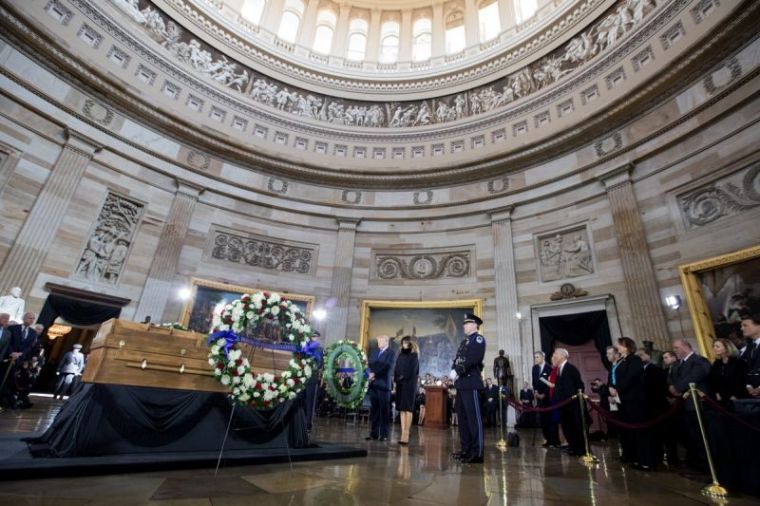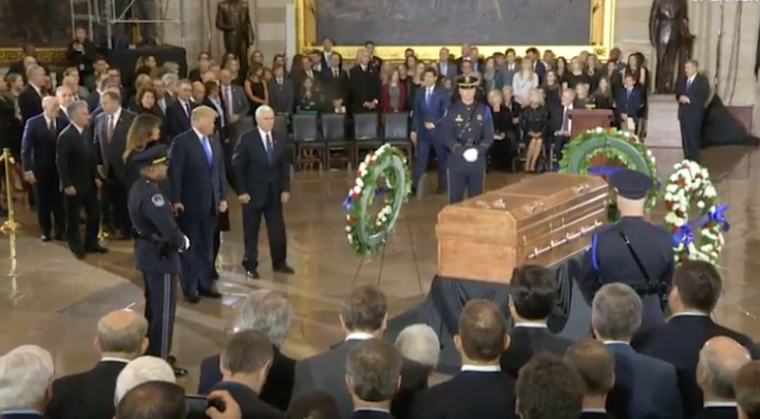 View Photos
A memorial service was held in honor of late evangelist Billy Graham in the United States Capitol Rotunda Wednesday morning, featuring remarks from President Donald Trump, congressional leaders and a performance from Christian musician Michael W. Smith.
"Here lies America's pastor," Speaker of the House Paul Ryan, R-Wis., said in his short message after Graham's casket was carried in and placed in the center of the Rotunda by members of the U.S. military. 
"A man made great not by who he was but by who he served with all of his heart and all of his soul and all of his mind. We give thanks to God for the life and the works of this humble servant now and forever."
Graham, who spread the gospel all over the world and touched the lives hundreds of millions of people, became just the fourth private individual in the history of the United States, and first since the death of civil rights icon Rosa Parks, to receive the honor of lying in state at the U.S. Capitol — a tradition normally held for political and military leaders. Graham is also the first religious leader to lay in state.
"Today in the center of this great chamber lies legendary Billy Graham," Trump said in his remarks. "An ambassador for Christ who reminded the world of the power of prayer and the gift of God's grace."
Trump honored Graham for his "extraordinary life" and recalled a time when his father, Fred, took the Trump family to see Graham preach at the old Yankee Stadium in New York City in 1957.
"From a large tent in Los Angeles to 100,000 people at Yankee Stadium, to more than 2 million people at Madison Square Garden [in] over 16 weeks in 1957," Trump said. "I remember that because my father said to me, 'Come on son, ... come on mom, let's go see Billy Graham at Yankee Stadium.' And it was something very special."
"Americans came in droves to hear that great young preacher," Trump added. "Fred Trump was a big fan."
While Graham was a faith counselor to multiple presidents and world leaders, Trump explained that Graham carried a "great passion" for the neglected and underserved people all over the world.
"He took his message to the poorest places, to the downtrodden and to the broken hearted to inmates in prison," Trump said. "Everywhere he went, Rev. Graham delivered the same message: 'God loves you.' We can only imagine the lives touched by the teachings and the prayers of Billy Graham — the hearts he changed, the sorrows he eased and the joy he brought to so many."
Senate Majority Leader Mitch McConnell, R-Ky., said during his remarks that while Graham's life might sound like a "personal success story for the ages," the most remarkable thing about Graham is that "this isn't his story."
"Billy knew better than anyone that fame and an impressive rolodex weren't the real standards of success. His aim was simpler — sharing the good news with as many souls as he possibly could," McConnell said. "When there were triumphs Billy insisted they were not man made in the slightest."
McConnell quoted Graham as saying: "The secret of my work is God. I would be nothing without Him."
"That is what made Billy Graham America's pastor," McConnell asserted.
Following the remarks from Trump, McConnell and Ryan; Smith, a popular Christian singer-songwriter, performed the song "Just as I am."
Following the performance, wreaths from the Senate, House of Representatives and executive branch were placed beside Graham's casket. Afterwards, a benediction was said by Senate Chaplain Barry Black.
After the benediction, Trump, Vice President Mike Pence, Ryan and McConnell, along with their wives, approached the casket for a moment of reflection and prayer.
After the service, those in attendance lined up to greet the Graham family.
Graham will lie in state until Thursday. During this time, members of the public are invited to come and pay their final respects. A formal funeral will be held in Charlotte, North Carolina on Friday.