Billy Graham's NC home becomes retreat center for ministry leaders in need of restoration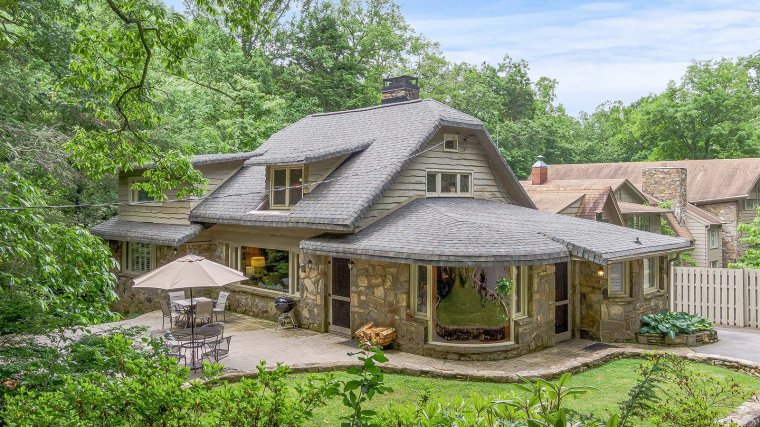 A North Carolina residence once home to world-renowned evangelist Billy Graham and his wife, Ruth, and their children during the most critical years of his ministry has been transformed into a sanctuary for pastoral restoration thanks to a local businessman, actor Kirk Cameron and the Grahams' third daughter.
Charlotte businessman Stephen L. Thomas, Cameron and writer/speaker Ruth Graham joined together to make it possible, according to the website Billy's Home Place.
It "offers several experiences designed to rejuvenate pastors and help believers discover God's will through diving deep into God's Word," it says, adding, "If you serve as a vocational missionary or pastor with 20 or more years, take a few moments and fill out the Pastoral Rest and Sabbatical Form. There is no charge for pastors or missionaries who stay at Billy's Home Place."
About two years ago, the original family home of Billy and Ruth Graham in Montreat was put up for sale, listed at $599,000, as their daughter sought to raise funds for her own daughter's medical treatments. The property was sold for $750,000 on Sept. 1, 2021, according to Redfin. 
Ruth Graham, whose daughter was suffering from a multisystem disorder that affects different areas of the body, told The Christian Post in a statement at the time that her parents purchased the home in the late 1940s.
"It was selected because it was right across the street from my grandparents," she said. "I was born during the time my family lived in the house. The Los Angeles Crusades and [my father's] tour of England happened during those years. … it is where it all began."
The Grahams moved from the house in 1957 but remained in Montreat.
The home had been used as a vacation rental in recent years. Guests of the home were given access to experience the Grahams' young family life through the cottage's original furnishings, books, photos and mementos.
The two-story home is still in pristine condition and surrounded by several picturesque walking trails and streams.
The Billy's Home Place website says, "Rich in Christian history and gospel-legacy, this humble estate is more than a standing relic of a life well lived. Rather this house serves as a continuation of Dr. Graham's legacy. A retreat for weary pastors and missionaries; a solace to seek the face of God. It is to that end that Billy's Home Place was established."
Throughout the centuries, it says, the home has served as a symbol of anointing, where God chose to utilize a "humble servant" to share the gospel of Jesus Christ with the world. Often composing sermons and studying at a small writing table in his second-floor study, its library represents the countless hours Billy Graham dedicated to praying for unrepentant souls and those in need of Christ, it adds.
The website notes that while Graham eventually earned the title of "America's Pastor," speaking in arenas and coliseums worldwide, his earliest ministry unfolded around the fireplace and kitchen table of this unassuming mountain residence.