Parents must be alert to occult ideas their kids are getting from friends, Billy Hallowell warns
'Ephesians 6 is missing from churches'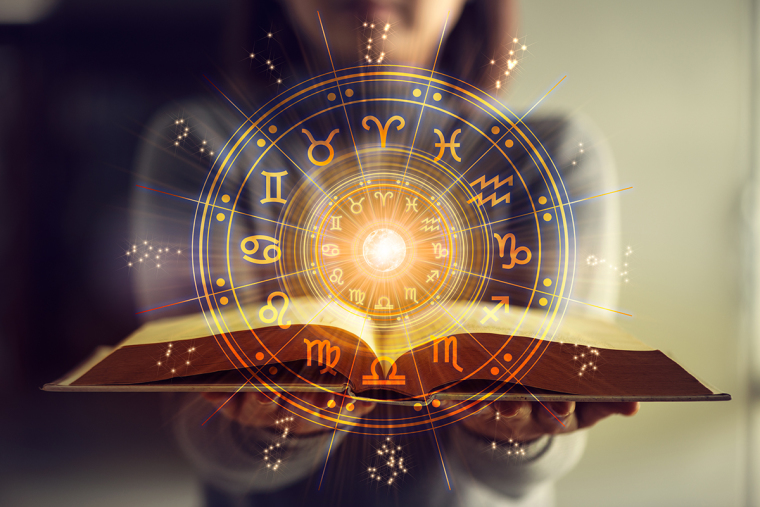 Christian journalist and author Billy Hallowell said while many parents are focused on what teachers at school are telling their children, they also need to be aware of what spiritual ideas they're getting from their classmates and friends. 
Hallowell sat down for a podcast interview with former psychic Jenn Nizza for the "Ex-Psychic Saved" podcast on the Edifi Podcast Network that focused on his research into spiritual warfare and demonic oppression found in his book, Playing With Fire, and his podcast of the same name.
During the interview, Nizza noted that "the Ouija boards, the Tarot cards" can be found all over the place and that entertainment is showcasing these ideas, adding that "you're seeing this affect the youth in a big way."
Hallowell agreed, noting that his children are in public schools, and while he considers his local schools to be safe, his 10-year-old daughter "has seen kids play with Tarot cards at school."
Hallowell believed that while the debate on education is often "about what the teachers are teaching," it is less focused on "what the other kids are bringing in, which could happen anywhere."
"It could happen at a summer camp, at karate, at a sport," he said. "It makes me worry that maybe parents aren't thinking about that aspect of it as much as they are the other aspects. And I think we have to talk about all of it."
"I find it really disturbing that a lot of us live in the Church as though we're not in that battle, as though our kids aren't in that battle, when … all the things we are talking about culturally [are] surrounding kids," he said, adding that it made him more keenly aware of Ephesians 6 and the need for churches to get back to teaching on that chapter of the Bible. 
Hallowell warned that "if you can get a young kid to believe or think something, you get them young and you win them over," emphasizing that "we have to be extra diligent as parents."
"There are a lot of Christian teachers right now who are dealing with difficult dynamics which we just need to make sure that we're leading in the right way," he continued.
Nizza asked Hallowell what parents are supposed to do about their children being on social media, saying "there's more divination, I think, on TikTok than YouTube and Instagram."
Hallowell replied that he felt "there was no bigger danger" for Christian children than having them on social media platforms, adding that while he used to allow his children to watch YouTube Kids, he has stopped doing so.
Hallowell also believes that Christian entertainment needs "to tell difficult stories and realistic stories," with him adding that Christian films and TV shows are finally "moving beyond just the fluffy."
He cited as examples the horror film "Nefarious" and the box office hit "Sound of Freedom," saying that while they might not be Christian films in the strictest sense, they are "for our audience."
"So, we're going to have to see more of that, I think, if we want to make an impact on culture," Hallowell added.