Birth mom shares joys and pain of choosing adoption on Birth Mother's Day
Young mom saw her preborn son as a 'beautiful gift' to give a family through adoption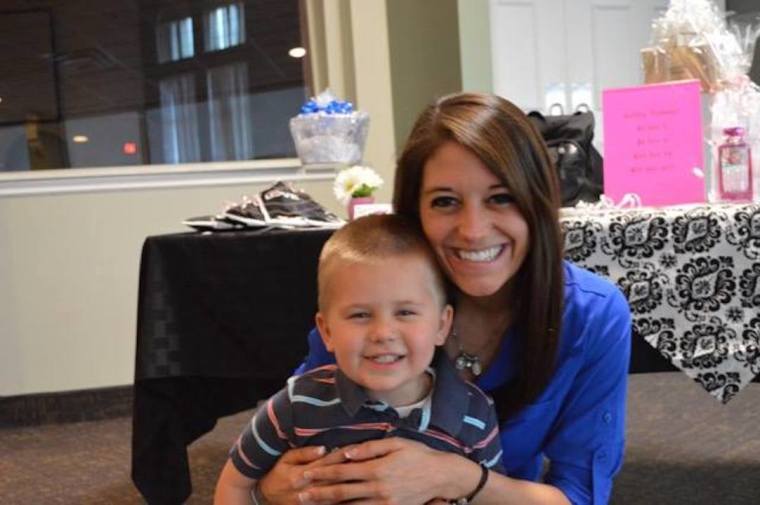 Stephanie Studt's adoption story began 28 years ago when she was placed as a newborn by her birth mother into the arms of loving parents who could not conceive children of their own. 
Nineteen years after Studt's birth mother gave her to parents more equipped to raise her, Studt, who lives in Michigan, found herself in similar circumstances as a teenage college student. 
"Coincidentally, at 19 years old, I found myself in an unplanned pregnancy and I really like to refer to it as a God-planned pregnancy because I think He just knew that it was something I would be able to handle and it could be a really awesome, new part of my story," she shared with The Christian Post in an interview. 
Her son's birth father ended their relationship when he found out she was pregnant, which left her as a single parent. 
"At first, I wasn't exactly sure what I was going to do, but I knew that I was going to choose life. …," she said. "My birth mother made that courageous decision and I ended up having a wonderful life."
Saturday marks the 31st annual Birth Mother's Day, a day established to celebrate the bravery and selflessness of moms who chose to give their children up for adoption upon birth.
Advocates say birth mothers should also be honored on a weekend in which much of the country's attention is focused on the blessings mothers bring to their children.
For many birth mothers, not a day goes by when they don't think of the children to whom they gave life.
Though it was difficult, Studt knew she had a "really beautiful gift to give someone" in her preborn baby.
"I knew that I had the opportunity to let a couple become parents for the first time," she said. "A couple who wouldn't otherwise become parents because they were unable to have children on their own. So that was something I felt that God was calling me to do."
Studt relied heavily on her faith throughout her pregnancy and knew she wanted her son to be raised in "a solid Christian home."
During the summer after her freshman year of college, Studt worked with the nonprofit adoption agency Bethany Christian Services to ensure her son would grow up in a loving home with parents who were "strong in their faith" who could provide him the life he deserved.
She met with a family who could not conceive and they agreed to have an open adoption experience where she would remain involved in her son's life.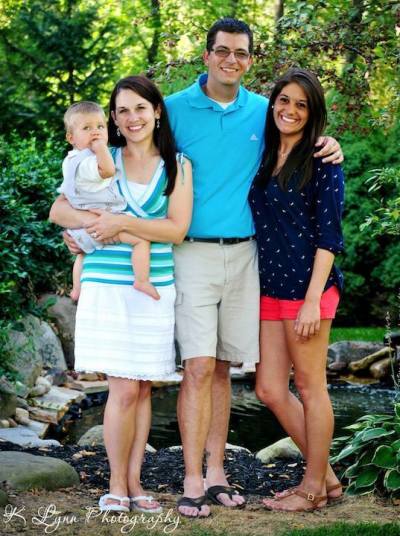 "It was a really, really wonderful experience picking a couple that loved me with open arms right from the get-go. …," she said. "There were just so many people who were so excited about the birth of this little boy."
After Jeremiah was born, Studt gave him to his adopted parents. But going home from the hospital empty-handed was "significantly more difficult" than she thought it would be.
Though an open adoption is not ideal for every situation, Studt said it allows birth mothers to continue to play an important role in their child's life. 
Studt grew up with an open adoption and has known her birth mother her entire life. She said it was "wonderful" to have an extra person to love her and to have her birth mom explain how the decision to put her up for adoption came from a "place of love."
This has allowed Studt to attend Jeremiah's football and baseball games, take him out for his birthday and follow along in his life. Jeremiah was even a part of Studt's wedding in November. 
Jeremiah's adopted parents make an effort to make Birth Mother's Day a special day for Studt, as well as the birth mother of their adopted daughter who they adopted years after Jeremiah. She said it's a special holiday, but it does "pull at the heartstrings." 
"I know [adoption] was the right choice for me," she said. "I got to go back to school and do the things I had planned for myself while knowing my child had a significantly better life than what I would have been able to provide him at 19 years old."
Dawn Baker, Bethany Christian Services' Michigan director of Infant Adoption & Pregnancy Counseling, helped Studt through selecting her son's parents and her adoption journey. 
She told CP that it's been an honor to walk alongside birth mothers for 15 years and that they are her heroes. 
"The strength that [birth mothers] show, the tenacity that they show, the ability to get beyond themselves and see beyond themselves is remarkable to me. And to have that selflessness in order to put their child first and to choose something that is unconventional, that is different, that is really hard. …," Baker said. "I put them in a different category that is a step above."
Baker said a mom's choice to put her child up for adoption is an "incredibly difficult and brave decision."
"When women come to us, they are at a point in their life where whatever their reasons are, they don't feel fully equipped at that time to parent," she explained. "That can be financial, relational. … [There are] many different reasons that bring someone to an adoption decision, but primarily it is they want what is best for their child and right then they feel the best choice would be for someone else to lovingly raise that child."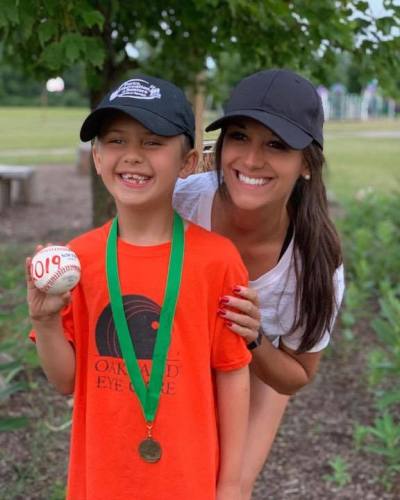 Baker said Bethany seeks to celebrate birth mothers and remind them they deserve to be "acknowledged and honored," especially on Birth Mother's Day on Saturday. 
"We know that not a day goes by where birth moms don't think about the child they placed for adoption, so we want to respect that and honor it," she said. 
Danielle Pitzer, who's the sanctity of human life director for the Christian conservative nonprofit Focus on the Family, said women who walk through pregnancy to put their child into the arms of another family should be commended. She said this is especially true in a society that would encourage a woman to have an abortion instead of adoption.
"Not everybody is supportive of a woman carrying a baby through to adoption. …," Pitzer said. "So not only is she being brave by carrying the pregnancy, but she is also getting different opinions and comments and stares from people. So just the whole pregnancy journey is brave in itself, and then the aftermath of having the baby and handing the baby over in the hospital is just so traumatic. She's naturally in love with this baby, but she's choosing a better life than what she can provide this baby."
"So that's super brave and we should also commend her and be there for the full journey in understanding that it is a full journey," she added. "It's not just the pregnancy. And there's going to be emotions that she's going to deal with after the fact the baby has gone with his or her adoptive family." 
Focus on the Family is providing pregnancy centers with necklaces this Mother's Day, so mothers know they are not forgotten, whether they are raising kids, facing an unplanned pregnancy or considering adoption. 
The necklaces read: "You are loved. You are valued. You are beautiful."
Pitzer said the necklaces aim to show mothers that "we see you, we care about you in this mothering journey."
"And regardless of the choice you make, we want you to know that you are loved and you are valued and you are beautiful," Pitzer said.
Pitzer said the Church needs to become more understanding of what birth mothers endure during the adoption process. 
"That moment when they sign papers and the little baby goes home with another set of parents can be horrendous," she said. "And I think that we just have not fully grasped the concept that there is so much going on with this mother's life, and so much more that we, as the Body of Christ, can do in supporting her. Not only helping her get through the pregnancy but also the aftermath, after the pregnancy, the holidays [and other life events]."
Focus on the Family works to help more people understand the "long journey" that birth mothers go through. 
"It's not just done the moment she says, 'yes, I'm going to choose an adoption plan," Pitzer added. 
Not every adoption story is perfect, but Studt encourages any woman in an uncertain or difficult pregnancy situation to choose life for her child. 
"It's scary. I know that it's scary because I've been there. But you don't need to run to the quickest option or out just to kind of get rid of the problem," he advised. "Because that really does haunt you in your mind for the rest of your life."
Choosing adoption for a baby you love is a difficult decision that requires courage, she said.
"Doing it on your own when you're still a child yourself when you can barely take care of yourself, that's a huge life commitment to sign up for. And when you start carrying the child and feeling them kick, the amount of love you feel toward them, it will be really difficult choosing an adoption plan," Studt added. "I know how hard it is, but knowing they're going to have such an amazing life that at that point in yours you are not able to provide them, is a very courageous thing."