Bishop Harry Jackson Shares Story of Survival at Ex-Gay Awareness Event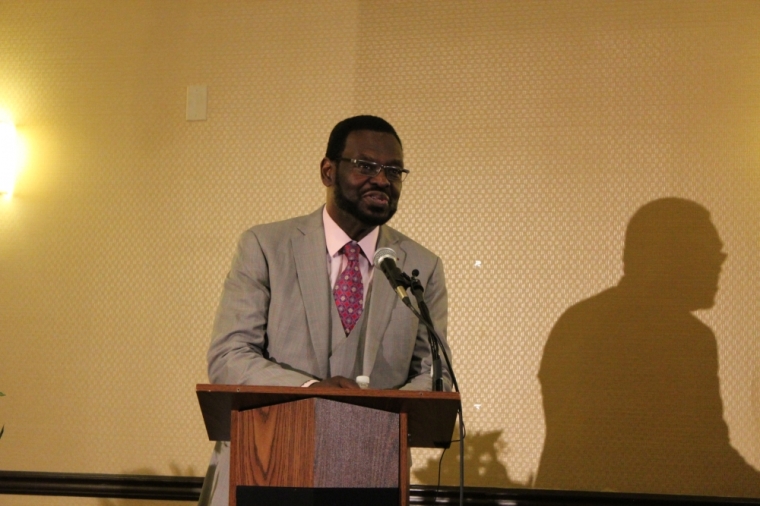 Bishop Harry Jackson shared his miraculous story of surviving esophageal cancer and, as a result, rededicating himself to God, at the recent Ex-Gay Awareness Dinner and Reception in Washington, D.C He used this experience to inspire a new movement of those who decide to leave the gay lifestyle for Jesus.
"Your sins may be different than mine, but at the end of the day we've got to go to the same cross and get the same blood, and if we don't go that way, whatever temporary victory we think we have will soon erode before our eyes," declared Jackson, senior pastor of Hope Christian Church in Beltsville, Md. and chairman of the High Impact Leadership Coalition.
Ex-Gays, those who once proclaimed themselves homosexual and lived the gay lifestyle but have turned from it to follow Jesus' plan, need to rededicate themselves to Christ, said Jackson at the first annual event. He argued that those who secretly struggle with same-sex attraction need not fear – they can overcome it with the power of Christ. Echoing the words of the Apostle Paul, he said "Lord, I stand in weakness, but You stand in power!"
To show God's healing power, Jackson told his testimony, following his July book You Were Born to be More: Six Steps to Breaking Through to Your Destiny.
Recalling a dark time in his past, the pastor paraphrased his doctor's words – "I want to tell you that you have cancer of the esophagus, and if we went into surgery right now we'd tell you you have 10 percent chance of living." The doctor explained a comprehensive chemotherapy treatment involving specific cuts and a feeding tube. Jackson said he asked for a brief vacation with his family, and then volunteered to start the process.
Returning from that vacation, he had a stroke which paralyzed his entire right side. Trying to speak, he blustered – "in the spirit of the true Bapti-costal that I am, no it was not tongues," the pastor joked.
Nevertheless, "grace kicked in, and in less than eight hours I was in a room of my own, my speech had returned, the use of my right arm and leg had returned." After the surgery involving 2 different kinds of chemotherapy, a loss of 70 pounds, 7.5 hours on the operating table, "God himself put something down on the inside of me," resolving him to live, he explained.
Those who struggle with same-sex attraction need to make that resolution, too, Jackson said. "I am going to live out my destiny in the freedom that Christ has ordained, and I'm not going to let anybody's label keep me from living the life I've meant to live," he declared, to rising applause.
"I'm alive because there's a God that will take you up through your worst moment," the pastor said, mentioning the prayers of his congregation as he lay on the operating table. That knowledge gave him the strength to rededicate himself to God.
In a similar way, Jackson encouraged those who were once gay to speak out. "I'm going to live as a transformed ex-gay and I don't care who doesn't like it," he proclaimed. "There's nothing wrong with helping somebody come out of this lifestyle."