Bizzle, Christian Rapper: God Provided After I Quit Chasing Money
Bizzle, a Christian rapper who recently released the album "Best of Both Worlds," is opening up about how the Lord decided to open up doors in his career. Once he stopped pursuing worldly riches and decided to adopt the phrase "God Over Money," he says he's been blessed.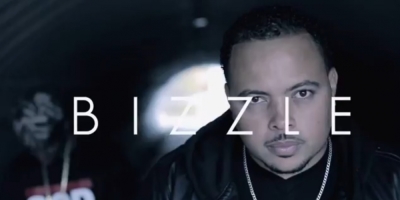 Bizzle, a California native who was born Mark Felder, recently decided to take to his YouTube channel God Over Money, where he shared his complete testimony for the first time. While the rapper said he once made money selling drugs and women for monetary gain, the former pimp explained how one prostitute made him realize how far he had gotten from God.
"[The prostitute] gave me like $700, just put it in my hand. The money came so quick and so easy that within two days I had like $1300 in my wallet," Bizzle revealed. "Not only that, I went and I hid it in my Bible. It was so twisted. That was probably the furthest I had been for God in life and it caused me to get the closest I had ever been to him in life."
The rapper recalled taking a trip to Las Vegas to earn money illegally when one friend noticed him reading a Bible. After inquiring if the rapper would pursue his craft as a gospel lyricist, he began to consider it.
"One day the Lord just put that conviction on my heart and I was like how did I get here? I always had respect for women, I would have never in a million years did that or respected anyone else doing that," Bizzle said on his God Over Money record label's YouTube channel. "It's almost like you go to the beach, you get in the water and you don't notice how far you've gotten from the shore. One minute you look up and you're way out there in the deep."
Finally Bizzle decided to stop pursuing earthly possessions and focus on his God Over Money record label.
"I saw how easy it was for me to slip and not notice how far I was from him. It wasn't until I really looked at Jesus Christ and saw what true righteousness was I saw how filthy I was," Bizzle said. "That was the defining moment and that's what led to God Over Money."
However, the rapper realized that he had no money for studio time, nobody to mix his records and no money for resources to pursue his passion by legal means. The emcee recalled the Lord somehow making a way by providing an engineer all the way from Brooklyn, N.Y. who wanted to mix and master his records for free.
Later, Grammy award winning producer Boi-1da reached out to the rapper offering his services free of charge.
"He just won two Grammys producing Eminem, Drake a lot of different cats. So he comes out of the blue like, 'I'm a believer man,'" Bizzle recalled the producer saying on his YouTube channel. "'I always felt like somebody would come and do it big for the Kingdom. I believe you're that dude. So I want to produce your album free of charge."
The rapper said more resources have been appearing to help him pursue music for God and said he realized that things only worked out when he decided to do His will.
"All this stuff that I felt we had to go cut corners and scheme to get money to pay for, the Lord brought these things without me having a dime. He sent them my way and people came out of the blue," Bizzle said. "You feel like you have to play by Satan's rules in order to get where you want to go. And then you say, you know what forget it. I'm about to just go without it just to follow God. And then God brings it anyway, so praise God for that."
Bizzle Testimony