Bizzle and No Malice Release 'Soldier' Video, Speak on Illuminati Symbolism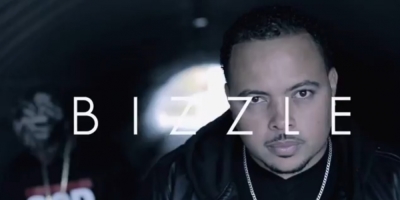 Bizzle, a Christian rapper who has not been afraid to publicly hold rappers like Jay-Z, Kanye West and Drake accountable for their lyrics, has teamed up with fellow lyricist No Malice to release the video "Soldier."
In the visuals for the collaborative effort between the two rappers, black and white images of the two men in a cemetery are juxtaposed with more colorful images of them wearing "God over Money" t-shirts.
The song begins with California born rapper Bizzle rhyming about people glorifying fighting.
The Christian rapper does not stray away from his beliefs in the song where he uses themes from scriptures like Proverbs 18:21 to say, "Cause life and death are in the power of the tongue so quit abusing the power and acknowledge that it's dumb."
No Malice, formerly of the Virginia rap duo "The Clipse," also took the opportunity to share aspects of his Christian faith in "Soldier."
"I said Jesus six times in this verse. How could I deny him, I love him so much it hurts," No Malice rhymes. "By showing me his grace is by faith and not by works. Don't question my salvation No Malice ain't got no doubts."
After fans watched Bizzle's video on YouTube, one person questioned why No Malice featured a symbol with his hand over his eye that many people have been known to associate with an alleged secret society called the Illuminati.
"Bizzle WHAT THE HECK ok i couldn't catch all the lyrics but why did you have the eye of horus in your video Did you explain," the YouTube commenter questioned. "You know as well as I do that is the Illuminati eye. You're against them straight up so PLEASE PLEASE PLEASE brother in Christ WHY IS THAT IN HERE?"
The rapper did not hesitate to respond to the question on YouTube.
"Thanks for asking and not just assuming bro. But that's in there for the same reason the gun, alcohol, drugs, etc. are. All of those things lead to death.....if not physically, then spiritually," the rapper responded. "The guy with the Illuminati tattoo and the money in his hand was dead as well. All that leads you aways from CHRIST, leads you toward death whether slowly, or quickly. GOD bless you bro!"
Last year, Bizzle spoke to The Christian Post about music fans making a conscious decision to listen to songs that fall in line with their beliefs.
"Not all secular artists glorify sin. I can't condemn all secular music," Bizzle told CP. "I (ask) people are (artists) fully against your beliefs or are they promoting sin? If they are, you've got to ask yourself why you are listening."
Bizzle Feat. No Malice - Soldier