Blac Chyna says finding Christ made her quit OnlyFans: 'Not what God wants me to do'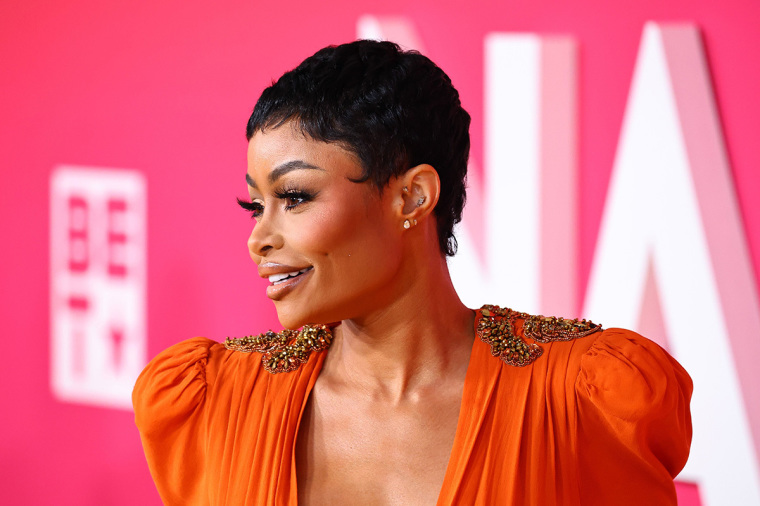 Former reality star and model Blac Chyna, who now goes by her birth name Angela White, opened up about her decision to quit her career with the sexualized social media website OnlyFans and embrace the Christian faith.
In an exclusive interview with Daily Mail, White, 34, revealed that her baptism in May of last year was a turning point that led her to stop sharing X-rated content on the London, England-based website OnlyFans, which she called "degrading."
Earning an estimated $2 million over two years, she ultimately decided that sharing provocative content was not in line with her newfound faith. "… With me being baptized, that's just not what God will want me to do. It's kind of degrading," she was quoted as saying.
White was baptized on her birthday, May 11.
The former fiancée of Rob Kardashian had been a top celebrity earner on OnlyFans, initially charging subscribers $10 a month for access to her content. She later increased the subscription fee to $50 per month, with additional package deals available.
After her baptism, White felt God was guiding her in her decision making. She said she now leans on a support group of Christians for prayers and spiritual guidance as she continues to transform her life.
White explained that she turned to the Christian faith out of her desire to "become whole" and move beyond the repetitive patterns in her life. Despite skeptics questioning her intentions, she hopes that sharing her journey will inspire others.
"If you don't like it, then you just don't like it. But I will tell you this, there is a God. Nobody can tell you what to do with your religion or your faith or this or that," she said. "I hope that me coming out will enlighten a lot of people and inspire a lot of people."
In addition to leaving OnlyFans, White said she has also been working to reverse her previous cosmetic procedures, including breast reduction, removal of silicone fillers in her bottom and dissolving facial fillers.
White has documented her journey on social media, where she has received overwhelming support. She revealed that her insecurity drove her to undergo numerous procedures and she is now ready to embrace a new, more authentic lifestyle.
"I think my baptism on my birthday played a big part. Everything has been kind of trickling down for me and lining up perfectly," she was quoted as saying. "Now I'm just going by faith. I'm not even really going by like the Blac Chyna way or the Angela way. Let me just let God lead me."
The Coalition to End Sexual Exploitation found in 2021 that OnlyFans was frequently used for pornographic purposes and it fostered abuse and sex trafficking.
"... The beauty of OnlyFans is that many of them are hiding behind that paywall. … [They] are shooting video with their victims [on OnlyFans], and they are using that video to elevate themselves because that's what [pimps] do … which is what drives me crazy about them," said detective Joseph Scaramucci from McLennan County Sheriff's Office in Texas during a summit organized by the group at the time.
"This platform is unquestionably facilitating child sex abuse material and human trafficking of adults and minors alike, … enabling sexual abuse and exploitation," said Linda Nealon, the director of corporate and strategic initiatives for the National Center on Sexual Exploitation, at the summit.
"It's critical that law enforcement, policymakers, service providers, parents and caregivers understand how this platform works and the many associated risks."