Black church bishop calls for Home Depot boycott over Georgia voting law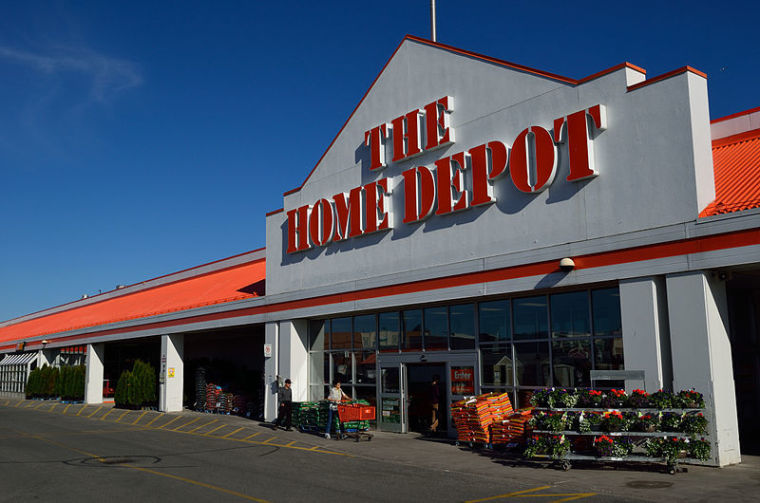 An African American bishop based in Georgia has called for a boycott of Home Depot due to the home improvement retailer reportedly refusing to meet with opponents of a new controversial voting law.
Bishop Reginald T. Jackson, head of the Sixth Episcopal District of the African Methodist Episcopal Church, released a statement posted by the Savannah Herald on Wednesday calling for a boycott of the Atlanta-based corporation, echoing previous comments from earlier this week.  
According to Jackson, representatives of the chain of over 2,000 stores in North America have refused to condemn the controversial law passed in late March that liberals claim will curtail ballot access for many urban and suburban communities and would not meet with him and other community leaders.  
"We boycott them because they have simply refused to respond, not only to our request to meet, but to their other corporate partners," stated Jackson.
"Blacks and people of color, like others are also their customers and benefit from our dollars and the purchase of it's [sic] products. We believe they should oppose any effort to suppress our votes."
Jackson also spoke of possibly expanding the boycott to include Chick-Fil-A and Arby's, depending on how they react when he and other religious leaders reach out to them.
"Let us be clear, this boycott is called by faith leaders," Jackson continued. "We have noted that there are some who are putting responsibility for this boycott on President Biden, Stacey Abrams and others. This is untrue."
"We have not asked for support for this boycott from any political leaders or elected officials," he added. "This is because this is not a partisan matter. This is about the greatest right in our democracy, the right to vote."
Home Depot released a statement explaining that the company believes "all elections should be accessible, fair and secure and support broad voter participation."  
"[We will] continue to work to ensure our associates in Georgia and across the country have the information and resources to vote," stated the company, as reported by Reuters.
The 98-page law is known as the Election Integrity Act of 2021, which supporters argue is necessary to reduce the burden on election officials and "boost voter confidence" following allegations of voter fraud in the 2020 elections. 
Its numerous measures include reducing the time for requesting an absentee ballot from 180 days to 78 days, stricter photo ID requirements, an expansion of early voting times to include weekends and restricting anyone other than poll workers from distributing food or drink to voters standing in line.
As lawmakers in other states consider similar types of legislation, many progressive politicians and activists have criticized the state's law. They argue that many of the new provisions make it harder for people, especially racial minorities, to vote in elections. 
However, proponents have pointed out that Georgia is one of over 34 states that allow voters to vote by mail with no excuse or reason. 
Gov. Brian Kemp, a Republican, has criticized the Democratic narrative about the bill's impact on minority communities as "hyper-partisan rhetoric" and has argued that the law "will expand voting access in the Peach State."
Major League Baseball will no longer host its 2021 All-Star Game in Atlanta in response to the law. Meanwhile, the Coca-Cola Co. and Delta Airlines, two other Georgia-based companies, have issued statements denouncing the law.
Critics of the call to boycott Home Depot, among them Republican activist Matt Whitlock, have denounced the effort as bullying a company that simply wants to avoid involvement in a political argument.
"Wouldn't it be great if Home Depot was rewarded for staying out of politics by large crowds and higher sales figures? Don't let bullies acting on bad information win," tweeted Whitlock on Tuesday.
"Home Depot has 60 stores JUST in Metro Atlanta that employee thousands of hard working Georgians. If the loss of $100M due to the MLB All Star game wasn't enough, now Stacey Abrams and Raphael Warnock's lies are hurting Home Depot workers too."  
Kemp also criticized the call to boycott Home Depot as putting "partisan politics ahead of people's paychecks."
"The Georgians hardest hit by this destructive decision are the hourly workers just trying to make ends meet during a global pandemic," Kemp said in a press conference. "I stand with Home Depot, and I stand with nearly 30,000 Georgians who work at the 90 Home Depot stores and 15 distribution centers across the Peach State. I will not apologize for supporting both Georgia jobs and election integrity."