Black History Month: 7 pioneering African American clergy
Michael Curry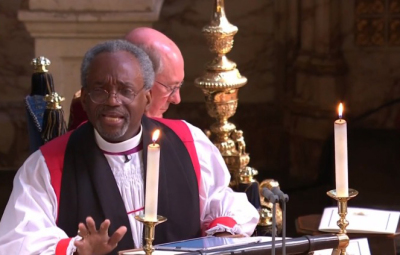 In June 2015, the Rev. Michael Curry of North Carolina became the first African American to become the leader, or presiding bishop, of The Episcopal Church.
During his installation service, held that November at Washington National Cathedral, Curry gave a fiery sermon in which he declared, "God is not finished with The Episcopal Church yet."
"What God has done in the past, God can do again. God who parted Red Seas can do it all over again. The God who raised the dead to life can do it all over again," stated Curry.
"Jesus did not come here to found a religion or to start an institution. Jesus came to inaugurate, to begin, to catalyze a movement."
In 2018, Curry had the honor of preaching the homily for the royal wedding of Prince Harry and Meghan Markle, quite possibly one of the most-watched sermons in human history.
"We were made by a power of love," said Curry at the wedding. "Our lives were meant and are meant to be lived in that love. That's why we are here. Ultimately the source of love is God himself. The source of all of our lives."