Coalition of black pastors say Loeffler ads are attacking black churches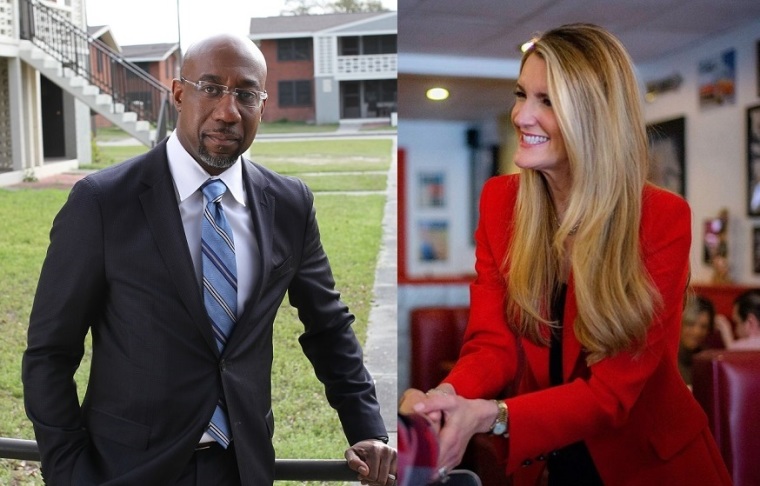 A coalition of African American clergy, joined by representatives of other faiths, signed a letter denouncing ads by United States Senator Kelly Loeffler of Georgia, viewing them as attacks on the broader black church.
Loeffler, a Republican incumbent, will face Democratic challenger the Rev. Raphael Warnock in a runoff election on Jan. 5, which will help determine which major party controls the U.S. Senate.
The letter, recently reported on multiple news outlets, took issue with how the Loeffler campaign has criticized the ideological views of Warnock.
"We call upon you, Kelly Loeffler," stated the letter, signed by more than 100 pastors, as reported by the Atlanta Journal-Constitution, "to cease your false attacks on Reverend Warnock's social justice theological and faith traditions."
"[Warnock's worldview] visualizes a just and ardent world where love, fairness and equal justice under the law for marginalized people of all races is not only accepted as an authentic prophetic message in the tradition of Dr. Martin Luther King, but also a central message of the Gospel of Jesus Christ."
The letter called on Loeffler to quit calling Warnock a "socialist" and a "radical," arguing that these labels falsely represent his views and the views of other African American clergy.
The pastors also claimed that Loeffler was being hypocritical for saying she supports the rule of law, but also supports President Donald Trump's ongoing challenges to the 2020 election results.
"What can be more radical, more seditious than supporting 59 attempts to overthrow the will of the people by tossing Black votes?" they claimed.  
"You characterized [the Black Lives Matter campaign] as mobs and lawlessness but remained silent on the antics of the Proud Boys, and the Wolverine Watchmen, both far right neo-fascist groups that engage in political violence, the latter of which attempted to kidnap the seated Governor of Michigan; an act for which 13 members have been indicted."
In response to the letter, Loeffler took to Twitter to argue that her attacks on Warnock were not an attack on African American churches, but rather Warnock's political views.
"No one attacked the Black church. We simply exposed your record in your own words. Instead of playing the victim, start answering simple questions about what you've said and who you've associated yourself with. If you can't — you shouldn't be running for U.S. Senate," she tweeted.
Warnock is the senior pastor of Ebenezer Baptist Church of Atlanta, Georgia, which is the same congregation that the civil rights leader the Rev. Martin Luther King Jr. once led.
Earlier this month, Warnock was himself the subject of an open letter of critique by a group of African American faith leaders who took issue with his pro-choice stance on abortion.
Signed by around 30 leaders, including Alveda King, niece of Martin Luther King, the faith leaders asked Warnock to "reconsider your public advocacy for abortion."
"As a Christian pastor and as a Black leader, you have a duty to denounce the evil of abortion, which kills a disproportionate number of Black children. Your open advocacy of abortion is a scandal to the faith and to the Black community," stated the letter.
"Despite making up only 13% of the female population, Black women represent 36% of all abortions, and Black women are almost five times more likely than their white counterparts to receive an abortion."