Bodies of 400 Children at Catholic Care Home Found Buried in Mass Grave; Abuse Suspected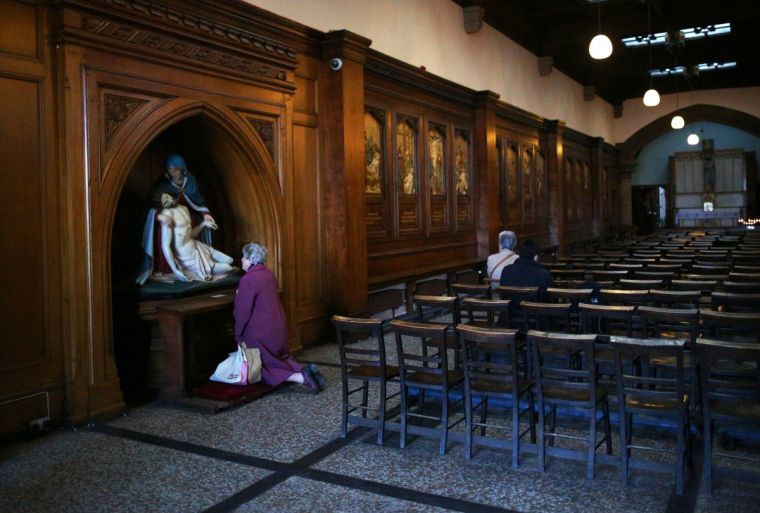 As many as 400 children are believed to be buried in a mass grave in Lanarkshire, Scotland, all who belonged to a care home run by Roman Catholic nuns, prompting suspicions of abuse.
A BBC News investigation said on Sunday that the bodies are believed to be located at a section of St. Mary's Cemetery in Lanark.
The home where orphans and children from broken homes were taken in was ran by The Daughters of Charity of St. Vincent de Paul, starting in 1864 and took in 11,600 children before it closed down in 1981.
According to the BBC, "Analysis of the records show that a third of those who died were aged 5 or younger. Twenty-four of those who died were older than 15, and most of the deaths occurred between 1870 and 1930."
The Sunday Post, which participated in the investigation, noted that what this means is that "the death rate among 1- to 14-year-olds was at least 30 deaths per 1,000."
"Analysis of figures from the National Records of Scotland, reveal the highest mortality rate among children aged between 1 and 14 was in 1901 when 10.4 deaths per 1,000 were recorded," it added.
The investigation into the burial plot at St. Mary's Cemetery stems from Frank Docherty and Jim Kane, two former residents who said abuse was widespread at the home.
The death records for the children show that many died from natural causes and diseases such as TB, pneumonia and pleurisy. Allegations from former residents of the care home, however, have included "beatings, punches, public humiliations and psychological abuse."
Former First Minister, Jack McConnell, who has spoken out against care home abuse in the past, said that it's "shameful" people are still waiting for truth and justice.
"It is heartbreaking to discover so many children may have been buried in these unmarked graves. After so many years of silence, we must now know the truth of what happened here," McConnell said.
The Scottish Child Abuse Inquiry is examning the case, though two representatives of the Daughters of Charity reportedly said earlier this summer that there were no records of abuse having taken place.
The charity group said that it is "co-operating fully" with the Child Abuse Inquiry, adding: "as Daughters of Charity our values are totally against any form of abuse and thus, we offer our most sincere and heartfelt apology to anyone who suffered any form of abuse whilst in our care."
Burial records given to campaigners in 2003 suggested that only 120 children had been buried at St. Mary's, but questions lingered as relatives believed that the figure was too low.
The BBC reports that it calculated the latest figures after checking local burial records for Lanark, and found no evidence that the dead had been buried.
"Some children were sent to the home from other places across central Scotland, so spot checks were also made with a number of other areas. Burial records were discovered in Glasgow for two of the dead. No other area we approached could find any burial record for the names we asked them to check," according to the BBC.
"As the Daughters of Charity have previously indicated that children were buried in an unmarked plot at the cemetery, and that their records are incomplete, all the bodies are believed to be buried in the graveyard."
Janet Docherty, the widow of a former Smyllum resident, said that she is pleased her late husband's suspicions about the death toll were correct.
"Frank always feared there were more kids buried there and this is proof of that," she said. "He would have been content that it has come out now at last."
Investigations into the abuse and large mortality rates of children at the care of Catholic homes have also been carried out in Ireland.
Resarchers discoverd records back in 2014 of 796 children, mostly infants, that had died at a "mother and baby" home in Tuam, County Galway, which operated between 1925 and 1962, leading to the Irish Catholic Bishops Conference apologizing for its past system.