Boko Haram Atrocities Have Left Children Suicidal, Over 6,500 Malnourished, Reports Say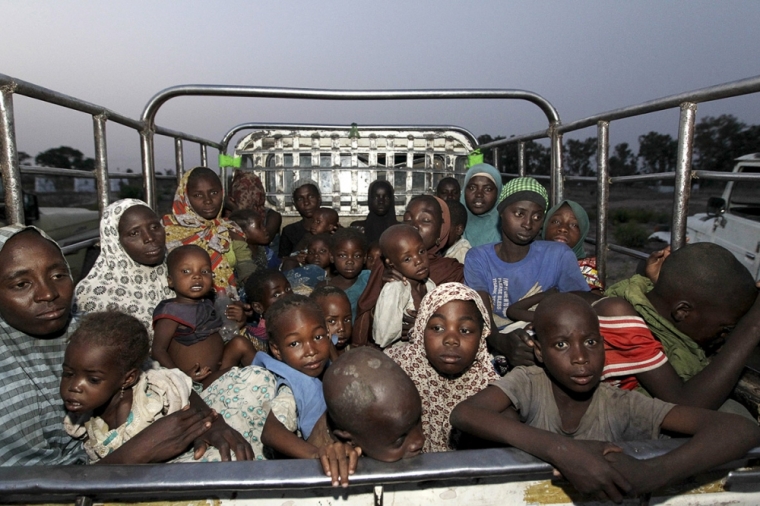 The various atrocities being carried out by Islamic terror group Boko Haram, an ISIS affiliate, on the civilians in Nigeria, have left children suffering mental issues and thinking about suicide, reports warn.
As many as 6,500 children have also been left malnourished due to the conflict.
"I witnessed people's shock and disbelief at the devastation suffered by their communities. I saw trauma in children's eyes. The scale of the suffering is way beyond what I anticipated to find. The people I met demand and deserve urgent protection," said Leila Zerrougui, the United Nations (UN) Special Envoy to Nigeria.
Boko Haram has been carrying out shootings and suicide attacks in Nigeria since 2009, forcing over 900,000 people, many of them women and children, to flee their homes in the North-East, Nigeria's This Day reported, while over 300 schools have been destroyed.
Children have been killed, kidnapped, forced into sexual slavery, and been victims of a number of other crimes carried out against them.
Aliyu Ndajiwo, a medical student in the West Indies, noted that the continued stress worsens the conditions of children who have pre-existing mental conditions, and some are developing psychological symptoms due to the terror acts, including thoughts of suicide.
"Children and adolescents inflicted with trauma are more likely to show suicidal tendencies and some of them eventually end up committing the act," Ndajiwo said.
The report noted that many children in Nigeria 'invariably walk in fear with a feeling that they could be the next to be attacked.'
Ndajiwo added that "excessive and prolonged activation of the body's stress response system could lead to what is referred to as toxic stress. This type of stress can hinder healthy development in children by affecting the child's cognition and behaviour, and can also alter the expression of stress regulatory genes, thereby increasing the risk of stress-related physical and mental ailments later in life."
Sule Mele, the head of the Borno State Primary Health Care Board, has separately said that another critical factor affecting children is the rise in malnutrition at the refugee camps set up for people affected by Boko Haram.
"We recorded about 6,444 severe cases of malnutrition in the IDP (internally displaced persons) camps during the period," Mele said earlier this week, according to AFP.
"25,511 others have mild to moderate symptoms, while 177,622 among the children were not malnourished," he added.
Mele also said that at least 459 children aged between one to five died last year at the camps from preventable childhood diseases such as diarrhea, vomiting and measles, which were exacerbated by malnutrition.
The health official further warned that even if the children are given enough to eat, they still face the risk of malnourishment if the food does not meet the daily nutritional requirements.
A separate report by UNICEF and International Alert warned earlier in February that some women and their children rescued from Boko Haram are being rejected by their communities back home, due to social stigma and fear.
"As they return, many face marginalization, discrimination and rejection by family and community members due to social and cultural norms related to sexual violence," the report warned about the freed women, noting that some community members are afraid they have been radicalized by the Islamic terrorists.