Boko Haram attacks on the rise in Cameroon; dozens killed, thousands displaced since December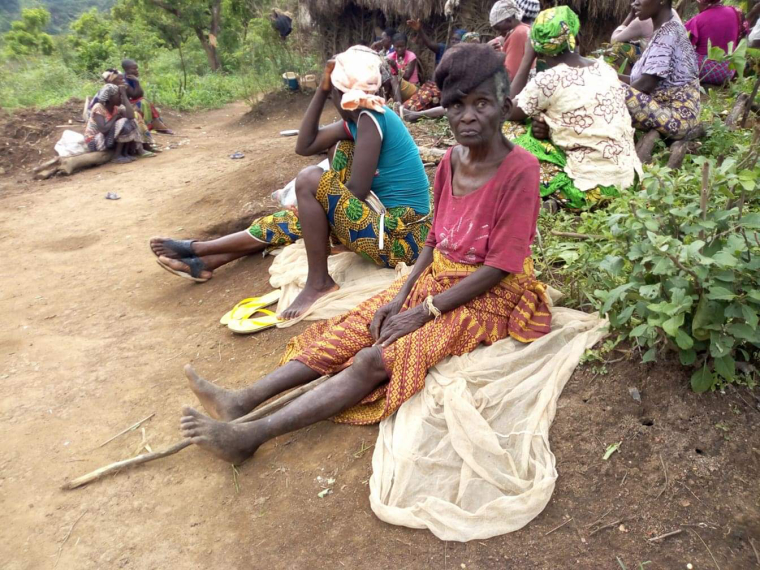 A prominent human rights watchdog group is calling for action as Boko Haram attacks have escalated in northern Cameroon this year, leading to the death of at least 80 civilians and the displacement of thousands since December. 
Human Rights Watch, an international human rights advocacy group, released a report Monday detailing the rise in violence and killing at the hands of Boko Haram terrorists in Cameroon, especially in the Far North region. 
The violence has resulted in a major humanitarian crisis, as 322,000 people have been forced from their homes since 2014 and 12,500 have been forced from their homes since December 2020. 
The advocacy group calls for the government to take "concrete measures" to protect communities subject to the increasing violence. 
"Boko Haram is waging a war on the people of Cameroon at a shocking human cost," HRW Senior Africa Researcher Ilaria Allegrozzi said in a statement. "As Cameroon's Far North region increasingly becomes the epicenter of Boko Haram's violence, Cameroon should urgently adopt and carry out a new, rights-respecting strategy to protect civilians at risk in the Far North."
The Boko Haram insurgency began in Nigeria in 2009, spreading across the Lake Chad Basin to Cameroon and other countries. 
Africa Center for Strategic Studies, a U.S. Department of Defense think tank funded by Congress, released a report in November showing a steep spike in terrorism violence in Cameroon and other nearby countries like Chad, Niger and Nigeria. 
According to the November report, the quantity of Boko Haram attacks on civilians in Cameroon in the previous 12 months was higher than Boko Haram attacks on civilians in Nigeria, Niger and Chad combined.
Cameroon experienced the sharpest spike in violence from 2019 to 2020 and ranks just below Nigeria in the number of violent events.
Despite the recent surge in violence, Cameroon's territorial administration minister claimed in February that Boko Haram is "living in its last days" and the situation of the Far North region is "under control." 
HRW urges the Cameroonian Parliament to hold a hearing to examine the government's approach to thwarting the rise in terror attacks in the Far North and provide recommendations on improving civilian protection. 
"With Boko Haram attacks on the rise in Cameroon, more needs to be done to effectively protect civilians, including by boosting the military presence and patrols across the Far North region and ensuring that the soldiers respect people's rights," Allegrozzi said. "Cameroon's regional and international partners, including those supporting the multinational force, should bolster these efforts and ensure that their assistance does not contribute to human rights violations."
The report detailed allegations of assault committed by security forces against civilians accused of being part of Boko Haram. 
The military has deployed thousands of soldiers to the region, but humanitarian workers say the military presence is too sparse to protect civilians from the terrorists. The army is overstretched and it is also confronting a civil war in English-speaking regions of the country.
The army also deals with the threat of cross-border raids by rebels in the Central African Republic. 
Soldiers sometimes force or threaten unequipped civilians in the Far North region to perform night duty to guard against Boko Haram, HRW reported. 
Rights groups, including HRW, have documented human rights violations and international humanitarian crimes committed by Cameroonian security forces in the Far North. These crimes include extrajudicial executions, arbitrary arrests, enforced disappearances, incommunicado detention, systemic torture and the forced return of refugees, according to HRW. 
Untrained community self-defense groups are often the first line of defense for vulnerable communities since the military is preoccupied with other concerns. This makes communities a "soft target" for Boko Haram, Africa Center reported. 
One of the deadliest attacks occurred in Mozogo on Jan. 8 when Boko Haram terrorists killed at least 14 civilians, including eight children, and wounded three others. 
In this January attack, a small girl was used by Boko Haram terrorists as a suicide bomber to blow herself up in a crowded park in northern Cameroon. 
HRW spoke to a 43-year-old woman who lost her 17-year-old son and 4-year-old daughter in the suicide tack. 
"Boko Haram [fighters] fired shots and screamed 'Allahu Akbar' [God is Great]," she shared. "We ran toward the forest. Minutes later, we heard a loud explosion. I found myself on the ground. When I stood up, I looked for my children. My girl was dead, while the boy was badly injured. They were both covered in blood with wounds all over their bodies. Residents helped me carry the boy to our home, where he died."
Not long after the Jan. 8 attack in Mozogo, additional military vehicles patrolled the town for a few days, but residents said the reinforcements eventually left. This led to many residents fleeing to nearby villages as they live in constant worry of their security.  
"We live in fear," a 50-year-old man said. "We are tired of this situation; we have been economically and psychologically drained."
Cameroon ranks No. 42 on Open Doors USA's World Watch List of 50 countries where Christians experience the worst persecution. 
Boko Haram extremism creates a hostile environment for Christians, even though believers make up most of the country. 
"Because the government is often focused elsewhere, it's given an opening for Boko Haram to expand and continue attacks that target Christians," Open Doors stated in a fact sheet on Cameroon. 
Cameroon is also included in U.N. Watch's 2020 list of top-10 human rights abusers worldwide for torturing journalist Samuel Abuwe to death and massacring school children in English-speaking schools as part of the Anglophone Crisis.