Boko Haram Captures Strategic Nigerian City Following Heavy Battle; Over 200 Dead in Latest Slaughter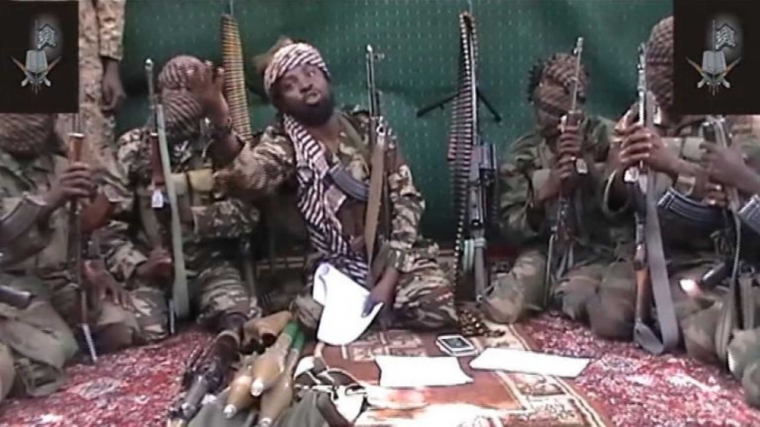 Nigerian terror group Boko Haram has reportedly captured the strategically important city of Monguno following a heavy battle with the army, which has left over 200 people dead.
CNN reported that the military is still fighting Boko Haram for control over Maiduguri, attempting to prevent the jihadists from gaining even more ground.
"Our soldiers initially repelled the terrorists but they mobilized more fighters and came back in full force. They overwhelmed our troops and forced them to retreat," said one Nigerian officer, who asked not to be named.
While Monguno has close to 100,000 residents, Maiduguri hosts more than 600,000. Boko Haram has been attempting to gain control over several cities near the borders with Chad and Cameroon, with the extremists setting their sights on attacking other neighboring countries as well.
The Associated Press noted that at least 200 people have been reported dead so far in the battle for Maiduguri. Simultaneous battles were also going on Sunday 125 miles south in the Adamawa state, as Boko Haram insurgents targeted a number of smaller villages.
"The attacks have continued since Friday with no presence of security operatives," said Adamawa state legislator Adamu Kamale, calling on Nigerian troops to do all they can to protect civilians.
Boko Haram has been waging a war on the Nigerian government for over five years now, seeking to drive out all Christians and establish Islamic rule.
Survivors from another heavy attack in Baga that is believed by some sources to have killed almost 2,000 people earlier in January have been recalling their horrific experience.
"I am on my own with my three girls; my husband was killed," said 30-year-old Hadija Umar, who fled to a UNICEF camp in Chad.
"He had gone to buy fish when Boko Haram fighters launched their attack. Women told me that they found his body floating in the lake, his hands tied and his throat cut."
Human rights groups such as Amnesty International posted satellite photos of the attack on Baga, showing the widespread devastation caused in the wake of Boko Haram.
BBC News' Will Ross described the scenes from the latest attack: "People in Maiduguri woke up to the sound of explosions and heavy gunfire as Boko Haram launched a pre-dawn attack on this strategic city. Ground troops, air strikes and local vigilantes managed to stop the jihadists from penetrating the city. Much of the fighting was around a barracks," he said.
"In a separate attack the town of Monguno was captured - the latest to be seized by the group. With the insurgents gaining more and more territory Maiduguri is increasingly vulnerable. It is home to tens of thousands of people who have fled their homes because of the conflict."
Borno Governor Kashim Shettima admitted that the government is finding it more and more challenging to cope with the terror group's increasing attacks, but vowed to continue the fight.
"So long as we have the resources, we will continue to regard the efforts to reclaim peace our No. 1 area of commitments. I want to reassure the good people of Borno state that we will never abdicate from our responsibility as those they entrusted with leadership," Shettima said.