Boko Haram Extremists Demand $275M for Christian Schoolgirl Leah Sharibu; Family Turns to Prayer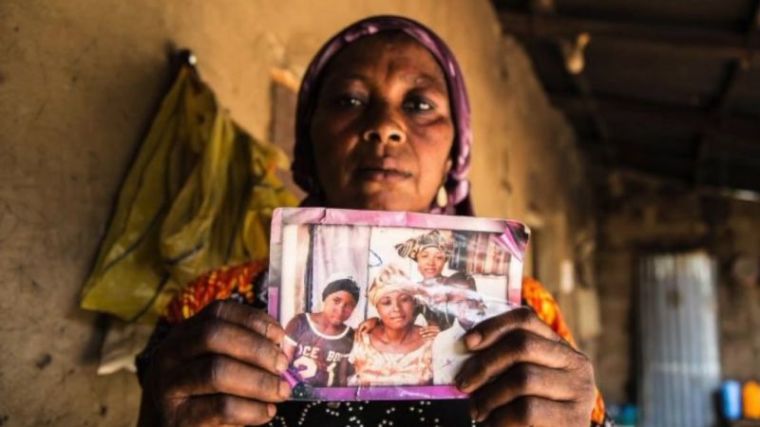 The family of kidnapped Christian schoolgirl Leah Sharibu have asked for prayers after Islamic radical group Boko Haram demanded for $275 million USD for her release.
Gloria Samdi Puldu, a friend of Sharibu's mother, told Punch newspaper that the $275 million asking price, or N100bn, is no small amount of money, but hopes are that the Nigerian government will find a way to negotiate and bring the Christian girl home.
"We read the story (of the demand for N100bn) in the media. Ours is to pray and keep praying for the government and that is all we can say. We are praying for Leah Sharibu; we are praying for the government and even praying for Boko Haram. What do we do and what can we say?" said Puldu, who is Senior Lecturer in the Department of Political Science, University of Jos.
"I have been in contact with Leah Sharibu's parents and I spoke with them yesterday (Sunday). As I said, we have to pray because what else can be said about the demand for N100bn? Is there anything somebody can say about it? It's just prayers, and that is all we are doing," she added.
"We are praying for Leah, we are praying for the government, we are praying for Boko Haram and everybody. Let God intervene in this situation; that is all. I spoke with her parents, it is only prayers."
An unnamed diplomatic source confirmed Sunday to Punch that the Islamic radicals have demanded the above-quoted sum of money for Sharibu, who has been held hostage after being kidnapped with other schoolgirls in February.
The 15-year-old girl is the only one of the group that remains in captivity, as she has refused to renounce her faith in Jesus Christ and convert to Islam.
The source assured that the Nigerian government keeps making efforts to free Sharibu.
"We are aware that the terrorist organisation holding her is demanding N100bn. Though no amount is too much to get the soul of one innocent person out of danger, I think the government of Nigeria is considering many things," the source continued.
"We are pleading that members of the Boko Haram sect be considerate in their demands as well. They should please release the girl to her parents."
The Islamic radicals, who have been terrorizing Nigeria since 2009, recently executed two aid workers with the International Committee of the Red Cross. The killings served as a warning to the Nigerian government and the international community that it is serious in its threats over the schoolgirl.
In a video released earlier in October, Boko Harm warned that Sharibu will be a "slave for life."
"Based on our doctrines, it is now lawful for us to do whatever we want to do with them," the group said, referring also to its capture of Alice Ngaddah, a Christian aid worker who works with UNICEF.
Persecution watchdog groups, such as Save the Persecuted Christians, have pleaded for more concrete efforts to save the girl.
"Now we watch in horror as she, and the other women and girls with her, are led before the jihadist firing squads — or worse," Founding Coalition member and Save the Persecuted Christians Director Dede Laugesen shared in a statement with The Christian Post earlier in October.
"Does the world even know? Do they care? Where is the outcry for Saifura? For Leah? For all the other women and girls with them? As American Christians, we can no longer turn a blind eye to what is happening worldwide to our brothers and sisters," Laugesen added, referring to Saifura Ahmed, the Red Cross hostage killed in September.