Boko Haram Kidnaps 110 Schoolgirls; Nigerian President Declares 'National Disaster'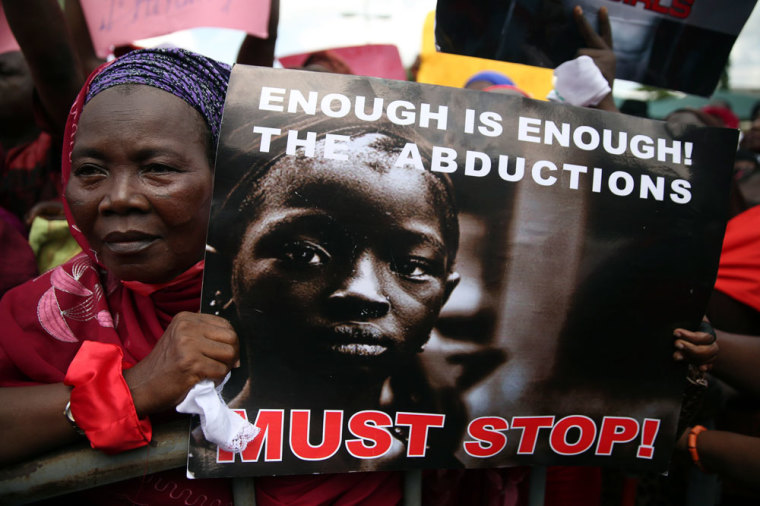 Boko Haram, the Islamic terror group in Nigeria that has slaughtered tens of thousands of people, among them Christians, has kidnapped 110 schoolgirls in a recent raid, state officials admitted.
Reuters reported on Sunday that the mass kidnapping at a girls' school took place in the town of Dapachi, with a number of the radicals dressing up as soldiers to confuse the students.
"The federal government has confirmed that 110 students of the Government Science and Technical College in Dapchi, Yobe State, are so far unaccounted for, after insurgents believed to be from a faction of Boko Haram invaded their school on Monday," Nigeria's information ministry said in a statement.
President Muhammadu Buhari, who has declared Boko Haram defeated on a number of occasions since coming to power in 2015, described the situation as a "national disaster."
News reports initially stated that 13 girls were missing following Monday's attack, with as many as 76 rescued, but Nigerian authorities have since clarified that those numbers are incorrect, dashing the hopes of dozens of parents.
According to NPR's Ofeibea Quist-Artcon, parents were waiting to be reunited with their daughters,  but "the state governor told them no girls were rescued by the Nigerian army, despite earlier erroneous reports sparking street celebrations."
The raid on the Government Science and Technical College in Dapchi was the largest of its kind since 2014, when Boko Haram kidnapped over 200 schoolgirls, mostly Christians, from the town of Chobok.
The raid back then sparked years of search and rescue efforts, with a number of the victims raped and forced into marriage to Islamic militants.
"I want the families of the girls yet unaccounted for at the Government Girls Technical College, Dapchi to know that no effort will be spared to ensure that all of them are returned safely, and the attackers arrested and made to face justice," Buhari vowed in a message on Twitter.
"The entire country stands as one with the families, and with the government and people of Yobe State. This is a national disaster. We are sorry that it happened; we share your pain," the president added.
"Let me assure that our gallant armed forces will locate and safely return all the missing girls."
Femi Adesina, special adviser to the president on media and publicity, has had to clarify that the administration is not trying to claim that Boko Haram has been completely defeated, but that it has been severely weakened.
"If the operating word is 'totally,' the answer is no obviously, but has Boko Haram been degraded? I will say yes, terribly so. You can compare then and now, they have been terribly, terribly degraded but is the war over? No, it is not completely over," the president's aid said, according to Nigeria's Daily Post.
"Compare how Boko Haram was in 2015 when this administration came, they were virtually running riot everywhere. How many times was Kano bombed, how many times was Abuja bombed, how many times was Kogi bombed; Boko Haram was everywhere," he pointed out.
Adesina offered that the terrorists have found their way back to Yobe despite being displaced from their stronghold in Borno.
Parents of the newly-abducted schoolgirls have, meanwhile, said that they will join with the Bring Back Our Girls movement, which was formed following the Chibok attack, with the aim of raising awareness and urgency for the fate of their children.