Border Patrol Agent Detains Two US Citizens in Montana for Speaking Spanish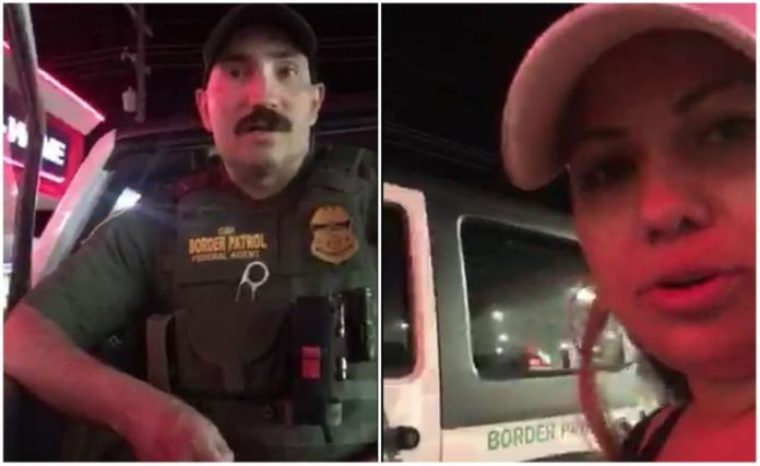 Two American citizens are now considering legal action after they were detained by a Border Patrol agent last Wednesday morning because they were speaking Spanish.
Ana Suda, who was born in Texas, told The Washington Post that she was at a convenience store in Havre, Montana, picking up milk and eggs with her friend Mimi Hernandez when they were detained over their language around midnight.
"We were just talking, and then I was going to pay," Suda told the publication. "I looked up [and saw the agent], and then after that, he just requested my ID. I looked at him like, 'Are you serious?' He's like, 'Yeah, very serious.' "
Made uncomfortable by the request, Suda said she began recording the encounter in which the agent denied that the women were being racially profiled but admitted on video that he had detained them because they were speaking Spanish in a town where it was uncommon. Havre is a town in the northern part of Montana near the border with Canada.
"Ma'am, the reason I asked you for your ID is because I came in here, and I saw that you guys are speaking Spanish, which is very unheard of up here," the agent tells Suda in the video.
"It has nothing to do with that (racial profiling)," the agent tells her. "It's the fact that it has to do with you guys speaking Spanish in the store, in a state where it's predominantly English-speaking."
Although she was born in El Paso, Suda, 37, was raised across the border in Ciudad Juarez, Mexico. She has, however, spent most of her adult life in the U.S.
Her friend who was left in tears by the encounter is originally from central California.
"I was so embarrassed ... being outside in the gas station, and everybody's looking at you like you're doing something wrong. I don't think speaking Spanish is something criminal, you know?" Suda said. "My friend, she started crying. She didn't stop crying in the truck. And I told her, we are not doing anything wrong."
Suda explained that her 7-year-old daughter raised concern about whether they would be able to speak Spanish in public and she has assured her that it isn't a crime to speak two languages.
"She speaks Spanish, and she speaks English," Suda said. "When she saw the video, she was like, 'Mom, we can't speak Spanish anymore?' I said 'No. You be proud. You are smart. You speak two languages.' This is more for her."
A statement from U.S. Customs and Border Protection said while the incident is currently being reviewed, Border Patrol agents can question individuals based on a variety of factors.
"U.S. Customs and Border Protection agents and officers are committed to treating everyone with professionalism, dignity and respect while enforcing the laws of the United States," the statement said. "Although most Border Patrol work is conducted in the immediate border area, agents have broad law enforcement authorities and are not limited to a specific geography within the United States. They have the authority to question individuals, make arrests, and take and consider evidence."
The incident comes after another viral report last week sparked by a man who berated employees and customers for speaking Spanish in a New York City restaurant. The man, identified as Manhattan attorney Aaron Schlossberg, accused the Spanish speakers of being undocumented and threatened to call immigration officials.