'Born to Win' Movie Highlights a Teacher's Quest to Find God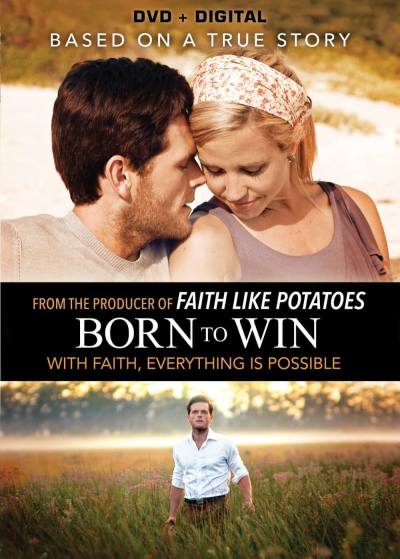 The inspirational drama "Born to Win" follows one man's journey to find his faith as a teacher at a school for the physically disabled.<
"Born to Win" comes from the producer of the hit faith-based film "Faith Like Potatoes," which sold over 2.2 million DVDs in 17 languages worldwide.
"Born to Win" is based on the true story of Leon Terblanche, a teacher at a school for disabled children, who found himself confronted with the question: "Where is God?" This sets him on a journey where he discovers that he has never been alone through all the hurt and brokenness of his past. Leon learns that no matter how broken you are, God is always the "only living hope." The film shows how God turns the hurt, frustration and emptiness of a man into hope, faith and victory to inspire people to be the winners they were born to be.
The movie is targeting people who feel rejected or abandoned by their parents, with the message that no matter how broken you are, God is always our only living hope.
"I came out of 'Born to Win' a different man than what I was going into the film. Beyond the fact that this was my first feature film, playing the lead role, I underwent so much personal, emotional and spiritual growth that it will always be remembered as a turning point in my life," Greg Kriek ("Momentum") told Joy Magazine about his role as Leon Terblanche."The movie left me no choice but to reflect on my own life on a level that I've never delved into before. Up until that point, even though I knew God, I was still riddled with self-doubt and wrestled with a lot of unanswered questions. It is safe to say that before we started filming, the words 'Born to Win' were merely words of a movie title to me, but in the end it turned out becoming God's message to me. I learnt that even I was 'Born To Win'."
Theatrically released in South Africa in 2014 and recipient of the Golden Crown Award for Best Evangelistic Film in 2015 (ICVM), the inspirational true story is still currently ranked in the Top 10 Christian Movies sold in South Africa. "Born to Win" is currently at No. 6 at CUM Bookstores.
The moving film was written and directed by Frans Cronjé and features performances by Leoné Pienaar ("Break Away"), Nadia Beukes ("Mooirivier"), Cobus Venter ("Skin"), Marie Cronje ("Faith Like Potatoes"), Dorette Potgieter ("Citizen Verdict"), Anrich Herbst ("Mandela: Long Walk to Freedom"), Sylvia Mdunyelwa-Kobus ("Tula Tula"), Garth Collins ("Zulu"), Merlin Balie ("Break Away"), Tim Theron ("Mooirivier") and Leandie Du Randt ("Semi-Soet"). "Born to Win" is a Frans Cronjé film in association with Ocean Avenue Entertainment.
"Born to Win" arrives on Digital HD Jan. 19 and DVD (plus Digital) and On Demand Feb. 2, 2016 from Lionsgate Home Entertainment. Visit the "Born to Win" website for more information.