Boy Scouts Struggle to Define Sexual Morality
The Boy Scouts of America require all of their members to take an oath promising to be "morally straight." Now the organization appears to be getting pressured to change their previous position on homosexual behavior. And it sounds like they may be planning to cave into the pressure. Maybe a time out is in order here.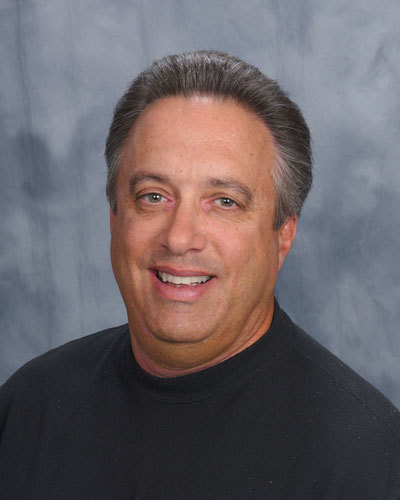 Before this organization rushes ahead and makes such a radical change, it would be wise for them to consider the bigger picture. Either fornication, adultery and homosexual behavior are morally wrong according to God in the Bible....or they are not wrong. If those activities are morally wrong, then the Boy Scouts are being true to their mission by discouraging their members from pursuing those immoral acts.
If this organization which preaches "morals" and "character" is determined to be more specific in defining a sexual agenda, then perhaps that is actually a good thing. Maybe it is long overdue. Homosexuals make up a very small percentage of the public. On the other hand, a large number of Boy Scouts will face plenty of temptations in the area of fornication....and one day, adultery. Maybe sexuality is an area the Boy Scouts should be addressing....but that is really up to them....and their mission....and their understanding of what they believe it means to be "morally straight."
If this organization succumbs to the arm-twisting....and decides to reshape their mission around homosexual behavior, they will have entered the vast wasteland of "anything goes sexuality." By encouraging Boy Scouts to celebrate homosexuality among their ranks, the organization will actually be inviting the boys to pursue fornication as well if they feel like it. Sexual sin is sexual sin....but only God gets to establish the boundaries. Up until now, the Boy Scouts have not been too proactive regarding the morals around sexuality. That may all change....for good, or bad. It depends on whether or not they go with God's plan for sex, or the alternative. The Boy Scouts get to make this decision for their own organization.
Are there church denominations today which promote homosexual behavior? Of course, and they see nothing wrong with it. And some of them still refer to their church as "Christian," even though their teaching on sexuality is no longer morally straight. These churches have changed the rules which God established thousands of years ago.
Will the Boy Scouts join this list of organizations which feel they know better than God when it comes to human sexuality? That is up to them to decide. It is their organization....and their values....and their morals. But they need to realize....once you reject God's plan for sexuality, you open the floodgates....and it's pretty difficult to put the cat back in the bag once you make that choice to champion one or more types of sexual immorality.
I suppose they could select any sexual sin to endorse....but the pressure to sponsor homosexual sin seems to be the only one that is being forced upon them. By giving into it, they deliberately choose as an organization to relinquish any moral authority in the realm of sexuality....and they send a message to all of the boys and leaders in their organization that each person gets to define "morally straight" in whatever way feels best to him....according to his own personal sexual proclivities. Sounds like a recipe for sexual relativism....and all in the name of God, country, and honor. Only in America in 2013.
This is the world in which we live....where man is determined to define morality according to his fleshly desires rather than according to God's eternal decrees. And every church which currently hosts a Scout troop will get to decide whether or not they agree with the Scout's new definition of what it means to be "morally straight."
The same Jesus who drove the moneychangers out of the temple is the One who did not condemn the woman caught in adultery when He told her, "Go and sin no more." (John 8:11) God takes very seriously how we use His house of worship....and how we use these bodies which are a temple of the Holy Spirit. (1 Cor. 6:19)
If the Boy Scouts of America are truly ready to address the important issue of sex, then it behooves them to get it right for the sake of the boys....and to do far better than simply tackling the relatively minor issue of homosexual behavior. Few of the boys will ever face that particular temptation....but most of them will have plenty of temptations in the areas of fornication and adultery. It's not fair to the boys to send the wrong message on such a critical issue....and to send a message that will only hurt the boys by falsely teaching them that God doesn't care how they use His precious gift of sexuality.
Boy Scouts of America....this is your moment. You get to decide if the "God" in your oath is one you take seriously or not. Where is your allegiance....to His eternal decrees regarding the use of our bodies....or to a humanistic definition of "morally straight" sexuality? It's your call. It's your club. Choose wisely, for the sake of the boys....and for the future health of your organization. This is a much bigger sex issue than just the one impure behavior you are being pressured to embrace and tempted to label as morally acceptable.
Dan Delzell is the pastor of Wellspring Lutheran Church in Papillion, Neb. He is a regular contributor to The Christian Post.