Breaking Bad Season 5 Part 2: Netflix New Trailer Released, Episode 1 Streaming Starts August 2 (Teaser Video)
The Breaking Bad Season 5 finale's new trailer has been released, sparking huge excitement among fans of the hit TV show, who are also eagerly awaiting for Netflix to start streaming the new season on August 2.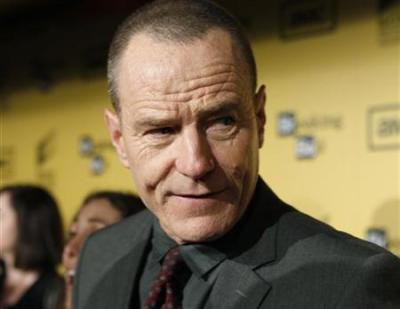 With part 2 of the new season just a few weeks away, rumors about the series finale have been swirling, with many desperate to find out how the show will climax before its end.
Just yesterday, The New York Times held a special live stream panel for the program's farewell installment, which also featured all top stars from the show, including Bryan Cranston (Walter White), Aaron Paul (Jessie Pinkman), and RJ MItte (Walt Jr.), as well as a number of others.
The event has helped build more momentum towards the beginning of the second part of Season 5.
AMC has released the teaser trailer, in which a solemn Walter White reads a poem by Shelley over shots of the New Mexico desert.
The trailer does not include any characters from the show or music, but the lone voice allows an eerie atmosphere to take over the teaser, which helps to build up anticipation among fans.
The trailer also ends with a pork pie hat lying on the desert ground. That image has led many to speculate that the mighty Heisenberg will fall.
The poem read by Bryan Cranston is a sonnet by Percy Bysshe Shelley, which addresses the inevitable fall of all empires and leaders, despite however highly they are regarded and how much power they have.
Ozymandias
I met a traveller from an antique land
 Who said: Two vast and trunkless legs of stone
 Stand in the desart. Near them, on the sand,
 Half sunk, a shattered visage lies, whose frown,
 And wrinkled lip, and sneer of cold command,
 Tell that its sculptor well those passions read
 Which yet survive, stamped on these lifeless things,
 The hand that mocked them and the heart that fed:
 And on the pedestal these words appear:
 "My name is Ozymandias, king of kings:
 Look on my works, ye Mighty, and despair!"
 Nothing beside remains. Round the decay
 Of that colossal wreck, boundless and bare
 The lone and level sands stretch far away.
AMC's Breaking Bad Season 5 finale Part 2 will return on August 2 on Netflix.