Seattle Pacific University Locked Down After Several Shootings; Gunman in Custody
At Least 6 Victims Reported After Shooting at Private Christian School's Campus; Prayers Sent Up for Victims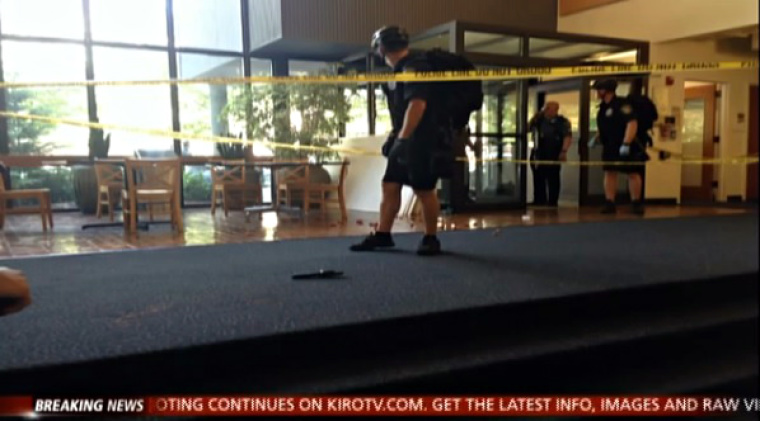 Seattle Pacific University, a private Christian school with more than 4,000 students, was locked down Thursday after reports that several people were shot on campus.
University officials notified students via text message and email around 3:28 p.m. that a lockdown was in effect due to a shooting in Otto Miller Hall, which houses the school's Division of Science and Engineering.
The Seattle Times reports that as many as six victims were in transport to Harborview Medical Center, with at least one fatality, according to The Associated Press. Initial reports indicated that one gunman, armed with either a shotgun or rifle, had been apprehended, according to the Times. No details had been released about the suspect, who was captured by KIRO-TV being escorted by a police officer.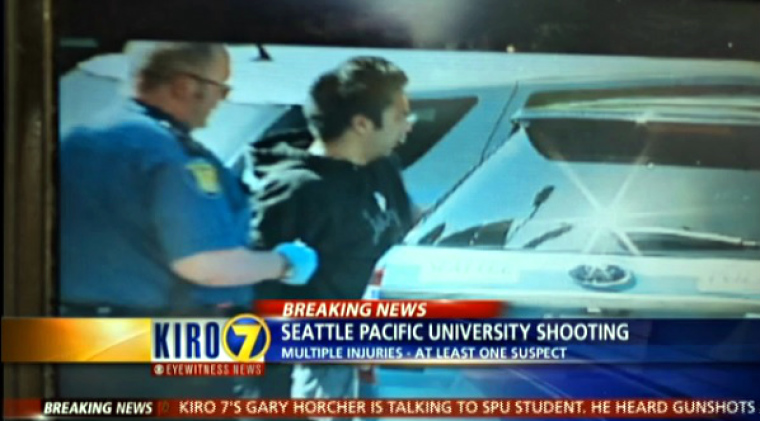 Tom Lane, who works in the university's school of business, told the Times he was praying for everyone involved in the shootings.
"We're just praying for those who have been injured and those who are witness to this and those who are first responders and caregivers," said Lane.
Christians aware of the tragedy on campus, also sent up prayers on Twitter and Facebook.
"Prayers going up for the families of the victims and all of our friends at Seattle Pacific University," wrote Gregory Thornbury, President of The Kings College in New York City.
Seattle Pastor Eugene Cho of Quest Church tweeted, "Please join us in prayer. Shootings at Seattle Pacific University. This is right next to our church."
Seattle Pacific University describes itself as "a Christian university fully committed to engaging the culture and changing the world." It was founded in 1891 by the Oregon and Washington Conference of the Free Methodist Church as the Seattle Seminary, and is affiliated with the Council for Christian Colleges and Universities.
Local TV station KIRO was live streaming updates from the campus Thursday. Watch it online: http://www.kirotv.com/videos/news/kiro-live-event-1/vt6Gk/